Pfizer COVID-19 vaccine gets OK for kids ages 5-11
The Pfizer COVID-19 vaccine for ages 5 to 11 has now been authorized by the Food and Drug Administration, FDA, and the Centers for Disease Control and Prevention, CDC on Nov. 2, 2021. Now, these children are able to receive their vaccinations after a long wait. This new variation of the COVID vaccine has one-third of the normal administered dose given to teens and adults. 
According to the CDC, the expansions of this new vaccine can allow about 28 million children in the U.S to be vaccinated. 
The CDC also said that while being tested in trials, this vaccine has been 91 percent effective. It successfully showed only mild side effects, most commonly a sore arm. 
Because of the extreme amount of COVID cases in children, the CDC strongly advises for this age group of kids to become vaccinated. Specifically in children, the CDC has said that there have been long term complications, hospitalizations and deaths. At this time, the vaccine is the most efficient way to protect children from COVID.
Last week, the new vaccine was starting to be distributed throughout the country. It is starting to become available in pharmacies, health centers and primary healthcare providers. The CDC strongly suggests protecting children from this ongoing pandemic by allowing them to get vaccinated, effectively creating a safe environment for everyone.
---
Photo Credit: "Hand holding a COVID-19 vaccination record card" by Jernej Furman is licensed under (CC BY 2.0)
Behind the Byline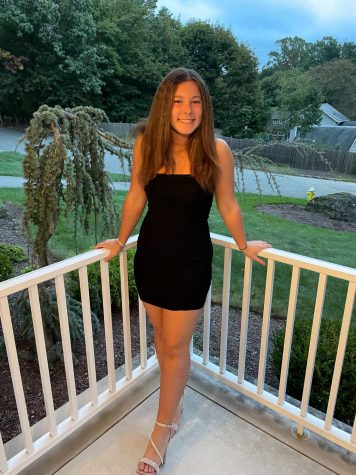 Francesca Loffredo, Senior Chief News and Features Editor
Francesca Loffredo is a Senior Chief News & Features Editor for the 2022-2023 Wessex Wire. She plays tennis and softball for the West Essex team. Francesca loves hanging out with her friends and family, and spending time at the beach.