CDC guidelines change amid recent COVID-19 surge and new Omicron variant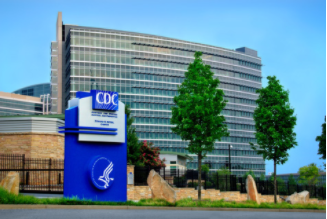 The new Omicron variant of COVID-19 spreads at a groundbreaking speed, evoking changes in symptoms, quarantine guidelines and knowledge about the virus.
According to a Dec. 27 article from the CDC, this rapid pace that Omicron presents is comparable to the speed of the original strain of the coronavirus that spread at the very beginning of the pandemic. This new variant seems to be a lot more contagious, and those who are sick display symptoms that differ from those of previous variants.
"It is clear that if you're vaccinated, particularly if you've had a booster, omicron tends to produce milder infections," Dr. William Schaffner, an infectious disease expert at the Vanderbilt University Medical Center in Nashville, T.N. said.
Due to this new information, the CDC is shortening the recommended isolation time. Those who test positive for COVID should isolate for five days if they are asymptomatic or fever and symptom free for over 24 hours.  This change is brought on by recent research proving that COVID is most commonly transmitted within the first two to three days of having the virus.
Additionally, there are updates for those who are unvaccinated, more than six months out from their second vaccine dose and not boosted or more than two months from their Johnson and Johnson vaccine. If people that fit into these categories are exposed to COVID, they must quarantine for five days, and ideally take a test after those five days. Individuals who have gotten their booster shot do not need to be quarantined following exposure.
This particular variant has displayed many mutations on the spike protein, which gives it the ability to infect human cells more efficiently than previous variants could. Because of this, the main reason Omicron spreads more rapidly is because it has found a way around immunity, but it is not proving to be as dangerous as past variants have been.
Behind the Byline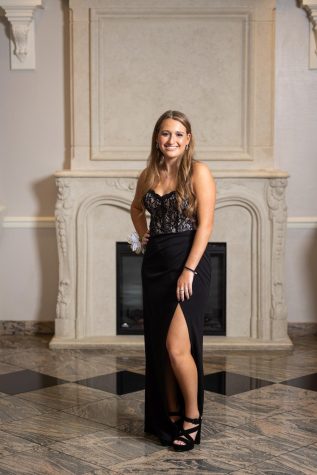 Lindsey Leitner, Managing Editor
Lindsey Leitner is a Managing Editor for the 2022-2023 Wessex Wire.  She enjoys spending time with her family and friends and playing on the school tennis team.  In her free time, she likes to watch Netflix, read, and play with her dog.