Mask wearing will soon be optional in West Essex
Superintendent Damion Macioci announced in an email on Thursday, Feb. 17, the district's plan to terminate the required mask policy after it was discussed in a board meeting on Wednesday. After careful consideration and consultation with the school physician, local health department and District Planning Team, the regional district will make mask wearing optional for all staff and students, effective March 7.
"The decision to wear or not wear a mask is a personal one, and no employee or student should be treated differently for their choice," Macioci said.
Administration wants to ensure their commitment to providing a "safe and inclusive environment" for everyone. Because it was mandated by federal order, mask wearing on school buses will continue to be required until March 18. Additionally, , the travel quarantine requirement will expire for employees and students on March 7.
As these new changes are a work in progress, administration is waiting for updates and guidance from the New Jersey Department of Health. Other health and safety protocols are likely to be significantly changed due to the recent decline of COVID-19 cases. Follow-up communication and information from the district regarding the upcoming guidelines are expected prior to March 7, so that the community will be able to plan accordingly.
Behind the Byline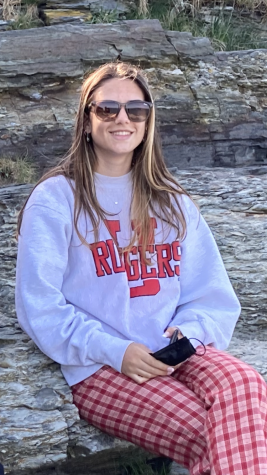 Gabby Pawlowski, Senior Chief News & Features Editor
Gabby is one of the two senior chief news and features editors for the 2021-2022 staff on the WessexWire. When she's not playing soccer or lacrosse, Gabby likes to watch shows like American Horror Story and Scream Queens. Her favorite food is burritos. She wants to work in the field of psychology at some point in the future and takes interest in astrology. With her 3 friends Ally, Jamie and Roxanne she has a podcast called "Ragja that!" which you can stream on Youtube and Anchor.