TIMELINE: COVID-19 updates from fall 2021
September 9: U.S. President Biden issues an executive order mandating vaccinations for federal employees and announces his plan to require all employers with more than 100 employees to ensure their workforce is vaccinated.

September 30: The United States surpasses 700,000 reported deaths from COVID-19.

October 1: Pharmaceutical company Merck announces its experimental pill that reduces the risk of hospitalization or death from COVID-19 by approximately 50 percent.

October 7: Pfizer submits the application for FDA authorization to administer COVID-19 vaccines to children 5–11 years old. 

October 11: Merck applies for FDA authorization of molnupiravir, a COVID-19 antiviral drug that reportedly cuts the risk of hospitalization or death by about 50 percent among high-risk people with mild to moderate COVID-19.  

October 14: FDA recommends a Moderna booster for people aged 65 and older and the immunocompromised. 

October 15: The United States announces it will lift restrictions for vaccinated travelers starting November 8. 

October 22: CDC approves mixing-and-matching COVID-19 booster shots.

October 29: The United States authorizes the Pfizer vaccine for children from 5-11 years old.

November 2: CDC endorses the Pfizer vaccine for children aged 5 through 11. 

November 26:

The World Health Organization classifies Omicron as a variant of concern.

November 29: The United States, United Kingdom, European Union, and Canada restrict travel to passengers from South Africa.
Behind the Byline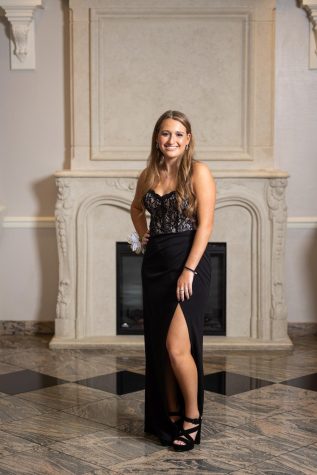 Lindsey Leitner, Managing Editor
Lindsey Leitner is a Managing Editor for the 2022-2023 Wessex Wire.  She enjoys spending time with her family and friends and playing on the school tennis team.  In her free time, she likes to watch Netflix, read, and play with her dog.