COVID-19 booster vaccine becomes available containing more protection
The CDC approved the Pfizer COVID-19 vaccine booster shot on August 23, allowing people to become more protected against new discoveries, such as the Delta variant.
This will serve as a way to update and further protect people, using new information found since the first doses.  Making sure to meet requirements to be eligible for this new vaccine, people that are six months past their first round of vaccines are now getting this booster.  According to an article from Walgreens, in order to be eligible, people must be 65 or older, long-term care facility residents over 18, with underlying health conditions over 18 and with increased risk of getting COVID at their jobs between the ages of 18 and 64.
Studies have shown that although getting vaccinated against COVID is very beneficial, the effects decrease over time, according to an article from the CDC.  In addition, these original vaccinations do not provide enough protection against the Delta variant that has emerged in the meantime.  This new shot is not widely available yet, but if someone is eligible, they recommend making an appointment as soon as possible.
While it is anticipated that those who got Moderna or J&J will need a booster, it has not been officially approved yet.  However, the vaccine gives recipients more protection against new factors and information that continues to arise.
Behind the Byline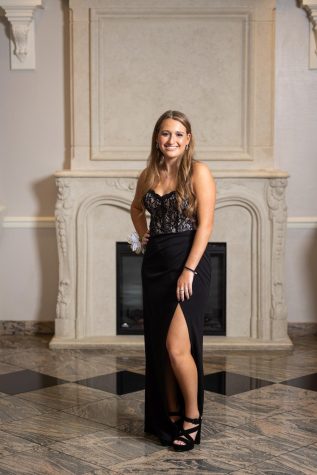 Lindsey Leitner, Managing Editor
Lindsey Leitner is a Managing Editor for the 2022-2023 Wessex Wire.  She enjoys spending time with her family and friends and playing on the school tennis team.  In her free time, she likes to watch Netflix, read, and play with her dog.