Destructive tornadoes tear through U.S.
On the night of Dec. 10, hundreds of people were killed and critically injured by a destructive collection of 22 tornadoes that tore through the Midwest and South. It was reported that the cyclones struck at least six states: Arkansas, Kentucky, Illinois, Mississippi, Missouri and Tennessee, creating destruction throughout the areas. 
These deadly tornadoes hit Kentucky the hardest, killing over 70 people in that state. 
"This has been the most devastating tornado event in our state's history," Kentucky Gov. Andy Beshear told ABC News. "For those that have seen it, what it's done here in Graves County and elsewhere, it is indescribable."
Dozens of people were killed at a candle factory in Mayfield, Ky., where 110 people were working the night of the storm. 40 of the workers were evacuated, others were not able to escape due to the severe structural damage of the facility and unfortunately parished.
This storm is claimed to be the deadliest tornado system to run through Kentucky, according to Beshear. One of the tornadoes that struck was said to be on the ground for 227 miles, which destroyed the towns of Mayfield and Princeton. It is also extremely rare for tornadoes to occur at this time of year, which makes this situation even more alarming. 
In southern Illinois, an Amazon warehouse was massively destroyed by a tornado going around 155 mph. At least six people died, and one was critically injured, now receiving medical treatment. Several workers were able to escape the collapsing building, but others were unable to. Amazon said they make sure to provide and repeatedly practice emergency safety training to new employees in case of deadly situations, such as tornadoes. 
In Tennessee, four people were confirmed dead and one was reported missing as a result of the whirlwinds. In Madisonville, Ky., a train derailment was caused by the storms. Thankfully, there were no reported injuries from the train. As of 7:30 p.m. Dec. 1, more than 437,000 people were without power throughout Tennessee, Michigan, Kentucky, Indiana and Arkansas.
Rescues and research are ongoing, and will continue until all of the details about the storm are sorted. 
Behind the Byline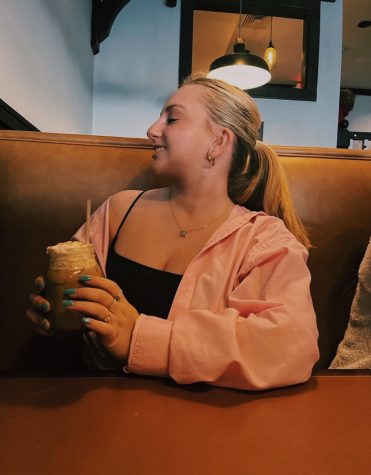 Ally Uhlendorf, Editor in Chief
Ally is an Editor in Chief for the 2021-2022 Wessex Wire staff. In her free time, she is either with her friends, listening to Harry Styles, or singing. Fun fact: If you get her a caramel iced coffee from Dunkin, she will love you forever.