Recent uprisings in Asian American hate
With the recent uprisings in violent attacks towards the Asian American population, the media and the American people are finally starting to recognize this issue as something that needs to be taken very seriously. 
Research released by reporting forum Stop AAPI (Asian and Pacific Islander) Hate stated that in the past year there have been upwards of 3,800 recorded incidents targeting AAPI Americans These incidents can include shunning, slurs and physical attacks, found to be mostly targeted at the female population.
The research went further to break down the incidents into male and female respondents, showing that women representing 68 percent and men representing 29 percent of victims. It has become an intersectional dynamic that AAPI Americans, especially women, are an easier target. There are countless reports and statements given from victims that have been screamed at to leave the country, threatened of assault and overall made feel incredibly unsafe while doing something as simple as trying to ride the subway. 
Russell Jeung, a professor of Asian American Studies at San Francisco State University, commented on the fact that the pandemic has provided yet another excuse to harass this population and has only worsened the issue. He also went on to discuss the clear underreporting on the obvious anti-AAPI racism and hate occurring on the daily throughout the country.
The occurrences have been normalized and the surge of attacks hasn't really been noticed, until it results in something so severe, like the recent shooting at a spa in Atlanta, Georgia, that killed eight. As events such as this attract media attention, America is finally starting to take accountability for the ongoing injustice and make efforts to enforce change.
Behind the Byline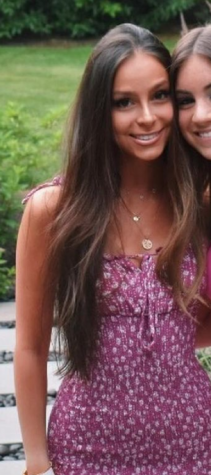 Jennie Lathrop, Art Director
Jennie loves going to the beach and spending time with friends and family. Her favorite type of food is Italian, specifically gnocchi. Her favorite shows are "Jersey Shore" and "Rick and Morty." She hopes to move to Italy when she is older.