Karl Danckwerth: Vietnam veteran, entrepreneur, grandfather of 6
Karl Danckwerth, the husband of math teacher Lorna Danckwerth, spoke to a handful of students as part of West Essex's breakout panels with veterans for the school's Honoring Our Veterans assembly. For the full story on the school's general assembly, click here.
---
Karl Danckwerth was fresh out of high school, only 17 years old, when he decided to enlist into the army. He joined in 1971, the middle of the Vietnam war, and worked as a combat medic in a helicopter. His job was to help the wounded and get to the nearest hospital as soon as possible.
"We called it the golden hour," Danckwerth said. "Get to the hospital in 1 hour, and the patient has a 99 percent chance of living."
Danckwerth spent one year working as a combat medic. When he got out, he decided to continue his education at Memphis State. However, he didn't enjoy school and did not stay at Memphis State for long. 
"School just wasn't for him," Mrs. Danckwerth said. 
Instead, Danckworth dropped out and started his own entrepreneur business in 1975, when he was only 21 years old. To this day his business remains successful.
When Danckwerth is not running his business, he spends his time visiting his children and playing with his six grandchildren; five boys, one girl.
Behind the Byline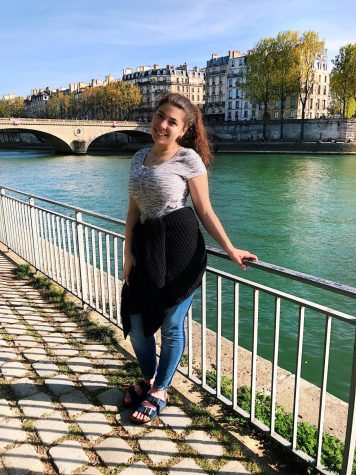 Ava DiGiacomo, Senior Chief News Editor
Ava DiGiacomo is a News Editor for the Wessex Wire. In her free time she enjoys hanging out with her friends or binging new shows. Fun Fact: She needs 20 alarms to wake up in the morning.