From the halls of West Essex to the Marines, Junior Perez tells his story
Junior Perez, a graduate of West Essex High School, spoke to a handful of students as part of West Essex's breakout panels with veterans for the school's Honoring Our Veterans assembly. For the full story on the school's general assembly, click here.
---
Junior Perez has wanted to be a part of the United States Marine Corps since he was 16 years old, but it took him until the time he was about to graduate college to realize what he really wanted to do. 
"I didn't want to curb anymore debt," Perez said. "and I had always wanted to be a part of something bigger than myself," Perez said.
Perez was the first in his family to make the decision to join the military. His decision came as a shock to his family. He said that when he broke the news they were heartbroken at first, but later learned to respect his decision. Perez's family is very proud of him and the sacrifices he has decided to make in order to fight for his country.
"My mom definitely wasn't happy about my decision at first, but she is like a fanboy now," Perez said. "She'll post absolutely everything." .
When Perez first joined the Marine Corps he began a 38 week boot camp. In order to do this he had to sacrifice time with his family and his girlfriend to be there all hours of the day. The hard work and early hours were hard to adjust to as well.
"Its horrible when you first join… just horrible," Perez said."It's a shock to your system, but then you get used to it and it becomes routine."
Perez said he has enjoyed his experience in the Marine Corps so far and is looking forward to serving more terms. However, he understands that this will not his long-term career. Regarding his goals for when he is finished serving in the Marine Corps, Perez said, "when I get out I will look into becoming a school teacher."
Behind the Byline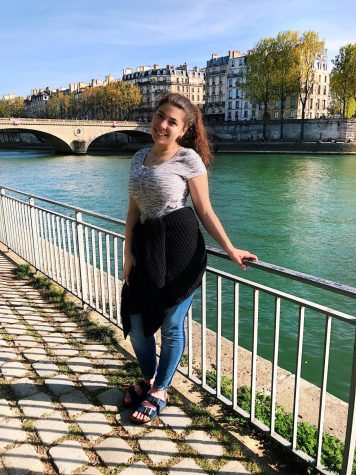 Ava DiGiacomo, Senior Chief News Editor
Ava DiGiacomo is a News Editor for the Wessex Wire. In her free time she enjoys hanging out with her friends or binging new shows. Fun Fact: She needs 20 alarms to wake up in the morning.