Al Longdon: Behind the beret
Al Longdon, who worked as a classroom aide until his retirement in 2018, spoke to a handful of students as part of West Essex's breakout panels with veterans for the school's Honoring Our Veterans assembly. For the full story on the school's general assembly, click here.
---
Al Longdon served in the United States Army for four years and the Special Forces for another four. He started with the 82 Airborne Division and eventually worked his way up to the First Special Forces group. He toured in Southeast Asia, Thailand, Cambodia and Vietnam.
Longdon joined the army at just 18 years old. He said that he enlisted because he wanted to choose what part of the military he was in. He also felt that school wasn't the best fit for him. 
"I never thought I was smart until I was in the military," Longdon said. He had a reading disability that always held him back in school.
Being in the Special Forces really made an impact on Longdon's life. He went from village to village throughout Southeast Asia, Thailand and Cambodia to help sick and injured people. The injuries he witnessed ranged from minor ones to major ones. He said he and his group saved so many people that he lost count after the first year of his service.
When reflecting on his experience serving the country, Longdon said, "It was an honor to wear a green beret for four years." 
Behind the Byline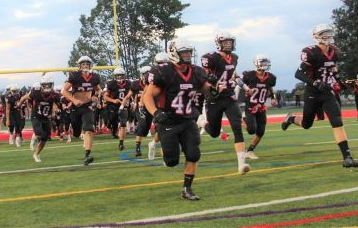 Cristian Cataldo, News Editor
Cristian is a News Editor for the Wessex Wire. He likes to play football and watch The Sopranos. He enjoys having chicken cutlets that his mom makes for him. Something no one knows about him is that he can do a backflip.