Superstar Rihanna returns to the stage for this year's Superbowl halftime show
After years of waiting for Rihanna's return, fans finally got to experience her back on the stage once again at the 2023 Super Bowl LVII halftime show. For the first time since 2018,  Rihanna gave the performance of a lifetime. If the shock of her return wasn't enough, she also announced her pregnancy with her second child. 
Opening up with "B*tch Better Have My Money" on a stage floating above the 50-yard line, the popstar started the show off strong. Her setlist consisted of 12 songs, ranging from her 2009 hit "Rude Boy," to her feature on the 2018 melody, "Wild Thoughts." 
Although she didn't bring out any special guests, Rihanna shared the stage with legions of talented dancers. Dressed in custom white hooded Fenty puffers, cropped tanks and baggy pants, these performers added a perfect visual effect to her performance. Due to her pregnancy, the star couldn't bust out her usual set of dance moves, but still brought high energy and amazing vocals. During her performance of her 2016 song "Work," she led the dancers as if she were showing them how its done. 
Although the internet reacted to the show positively, many fans are disappointed in her lack of song variety. Her popular hits "Disturbia," "Needed Me," "Love on the Brain" and more were missing from her setlist. However, Rihanna's 13-minute set was jam-packed, and it would have been difficult to fit in any more tracks.
"The tunes she performed were extremely nostalgic," junior Josie Duva said. "I do wish she would have sang my personal favorite, 'Love on the Brain,' though."
Despite the slight backlash, most of the super bowl's viewers thought Rihanna's performance was a once in a lifetime experience. 
"I thought Rihanna was absolutely amazing," junior Hailey Levenberg said. "Her outfit was the best part."
At the end the show, she cued up her Grammy award-winning song, "Umbrella," shortly followed by her worldwide hit, "Diamonds." Closing with a show of fireworks, Rihanna surely gave a performance to remember.
Behind the Byline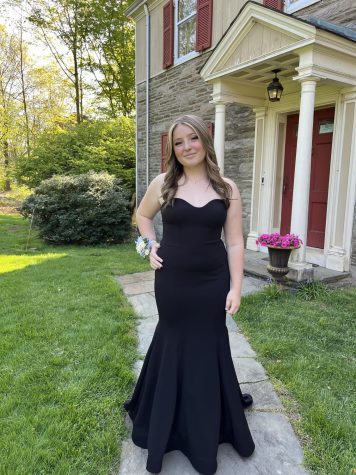 Sophia Nicholls, Arts & Culture Editor
Sophia Nicholls is a 2023-2024 Senior Chief Arts and Culture Editor for the Wessex Wire. She likes to spend time with her friends and family. Her favorite artist's are Harry Styles and Taylor Swift, and her favorite show is "Pretty Little Liars".