Controversial ending marks end to thrilling Super Bowl
After facing a 10 point deficit going into the locker room at halftime, Patrick Mahomes and the Kansas City Chiefs defeated the Philadelphia Eagles 38-35 in Super Bowl LVII on Feb. 12 to bring home their third Lombardi trophy in franchise history. The Chiefs kicked up their performance a couple notches in the second half to overcome the well-rounded Eagles. 
Despite playing on an injured ankle, Mahomes provided the needed spark to ignite the fire under the Chiefs to win their second Super Bowl in four years. Mahomes threw an impressive three touchdown passes with no turnovers, while fending off all sack attempts. Mahomes's stellar performance drove his team towards success and the honor of being Super Bowl MVP.
The two best teams throughout the season and No. 1 seeds in their conferences, the Chiefs and Eagles treated fans to a Super Bowl for the history books. Two spectacular offenses were on display, going back and forth throughout the matchup. The finale of the game came all the way down to the wire, with Mahomes leading his team swiftly down the field. On a crucial third down late in the game, Eagles cornerback James Bradberry got called for a controversial holding penalty, sealing the game for the Chiefs. This clutch drive in crunch time allowed Harrison Butker the opportunity to nail a 40-yard field goal with only 8 seconds of regulation, ticking off the clock to put Kansas City on top.
The personal ties to this game extended far past regular gridiron trash-talking. Kansas City tight end Travis Kelce battled out his older brother, Chiefs center Jason Kelce. Donna Kelce, sporting her custom made half chiefs and half eagles black jean jacket and personally designed high top kicks, was the first mother to watch two sons battle it out on the biggest stage in sports. And Andy Reid, Kansas CIty Head Coach, had unfinished business against his former franchise after losing to the Eagles in the regular season. 
This high scoring Super Bowl LVII kept sports fanatics on their toes, whether in a basement crowded around a television with friends or watching live from State Farm Stadium. Compared to previous year, fans of both teams agree that this year's big game definitely fit the title of "Super Sunday."
---
Photo credits: "Kansas City Chiefs" by Eric Drost is licensed under (CC BY 2.0).
Behind the Byline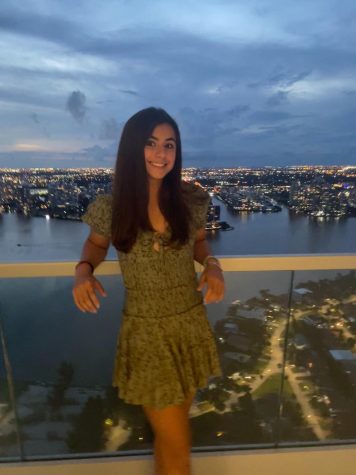 Jordan Cohen, Senior Chief Sports Editor
Jordan Cohen is a  2022-2023 Sports Editor for the Wessex Wire. She loves to play tennis, basketball, and lacrosse for the school. Jordan also enjoys hanging out with her friends, watching Netflix, especially two of her favorite shows "Grey's Anatomy" and "The Vampire Diaries".