REVIEW: Jack Harlow disappoints with 'Come Home The Kids Miss You'
Surrounded by unreal hype, Jack Harlow released his second studio album, "Come Home the Kids Miss You" on May 6. The lack of innovation was evident, and Harlow's recycled ideas throughout the album left a lot to be desired. 
The 45 minute and four second album left listeners feeling like something is missing. There is no true theme in the set of 15 tracks, besides the fact that Harlow has a lot of money, girls and popularity. Besides corny and cringey lyrics, there is nothing else to take away from the album. 
This isn't helped by the incredibly basic production and beats. Generally, the beats were not bad,but there were too many unnecessary  switches that ruined some of the rhythms. In "I'd Do Anything To Make You Smile", which at first has a dark and hard hitting instrumental that fits perfectly with the song's lyrics, randomly changes into a completely different sound. 
There were a variety of samples on the record as well, mainly from the 2000s. These tended to be highlights on instrumentals, the most notable sample being "Glamorous" by Fergie being tweaked to become "First Class." 
Before the album's release, Harlow hyped up the features on his record, claiming to only feature "legends." Although he is right, the legends didn't perform to that caliber. Justin Timberlake was forgettable, and the same thing can be said about Pharell Williams. Lil Wayne was almost set up for failure on "Poison," but definitely had the most notable part of the song. What breaks the cycle is definitely Drake's verse on "Churchill Downs." 
The highlight of the album had to be "Churchill Downs," with no other song or performance coming close on the record. The instrumental was a dark loop, which didn't have many layers but hit hard. Harlow had his best verse on the album, taking a break from the weird lyrics and had much deeper thoughts in this song. Drake's verse couldn't be outmatched though, with his smooth flow and deep lyrics going beyond anything else on the record. He talked about his mental health and his parental issues, the idea of jealousy and ends his verse with a nod to Kentucky, where Jack Harlow is from. 
There are a few other songs on the album that are fun and enjoyable, such as "Nail Tech," "State Fair" and "Dua Lipa." But these songs don't add new elements to the record, and could have just been solid as singles. 
The young rapper is in just the beginning of his career, but has captivated the music industry with his huge feature on "Industry Baby" by Lil Nas X, his hit single "First Class" and of course his breakthrough song "What's Poppin." But this album left a lot to be desired, and in order for him to captivate the rap scene once more, Harlow is going to need to create much more deeper and well thought out music. 
Behind the Byline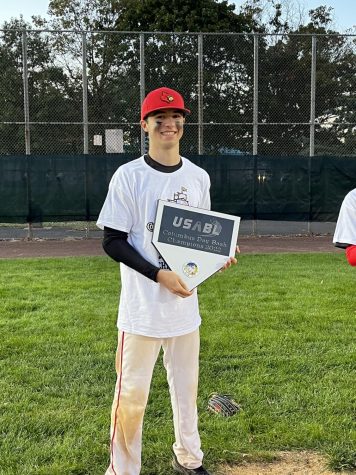 JJ Rella, Sports Editor
JJ Rella is a 2022-2023 Sports Section Editor for the Wessex Wire. When he isn't doing something baseball related, usually he's spending time with his family or friends. But most of the time he's watching sports, cheering on the Yankees or Seton Hall. He also has a driven passion for music, listening to Tyler, the Creator, Drake and more.