Coach K and the Blue Devils leave it all on the court for one last March
In a speech to a packed Cameron Indoor Stadium, Coach Mike Krzyzewski, in his last ever home game coaching the Duke Blue Devils, opened a speech with "42 years ago, Tom Butters, the athletic director, took a chance on me and when he offered me the job he said 'It's not your job, it's your family's job.'"
Coach Krzyzewski, commonly known as Coach K, carried this family mentality and brotherhood throughout his long career at Duke. In his time, the Blue Devils have won five NCAA championships, 15 ACC Tournaments and have made the Final Four 12 times. Coach K is also a 3-time olympic gold medal winner as the head coach of USA basketball and won Naismith College Coach of the Year three times. Coach K got his start as an assistant coach with legendary Indiana coach Bob Knight in 1974, and moved on to coach West Point for five seasons after. 
Krzyzewski made Duke into a real family over his 42 years at the program. For his final game at Cameron Indoor, Duke invited all 208 of Coach K's former players to attend. 96 obliged, among them being Duke legends Grant Hill, Christian Laettner and JJ Reddick. Laettner and Reddick both won national player of the year awards under Coach K, while Laettner and Hill were a part of Krzyzewski's legendary 1990-92 teams that won back to back national titles. Although the Blue Devils lost Krzyzewski's last game to the North Carolina Tar Heels, in classic Coach K fashion, he issued an impromptu apology to the Duke fanbase, saying "I'm sorry about this afternoon… Today was unacceptable." 
Coach K is known for being brutally honest with players, driving them to improve each and every season. On the Pardon My Take Podcast, Reddick told his most ruthless Coach K story.  After a season where he led the team to the Final Four, Reddick said Coach K held weekly 8 a.m. meetings with him. In one of them he said, "We didn't win a national championship because you weren't worthy of being a champion." While this honesty might come off as rash to a 19-year-old player, Reddick took this advice to heart. Reflecting back upon it, he said, "truthfully, I made sure the rest of my career, a coach wouldn't say that."
After a 28-6 record, Coach K's Blue Devils entered March Madness as the #2 seed in the West region. Led by dynamic scorer Paolo Banchero, the young squad looks to go all the way in March. No matter how the team performs, Krzyzewski remains on the Mount Rushmore of Basketball coaches. 
---
Photo Credit: "Coach K" by Bryan Horowitz is licensed under (CC BY-SA 2.0)
Behind the Byline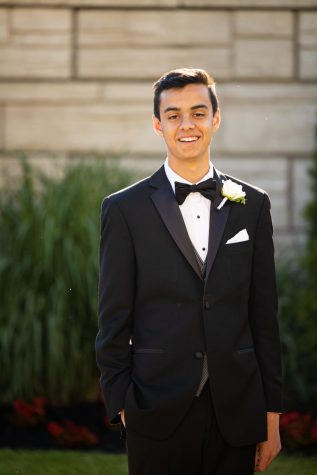 Curran Rastogi, Managing Editor
Curran Rastogi is a Managing Editor for the Wessex Wire. He runs cross country in the fall and plays golf in the fall. Fun Fact: He met Devin McCourty and Logan Ryan in a hotel lobby.