Teacher feature: For Danckwerth, positivity is key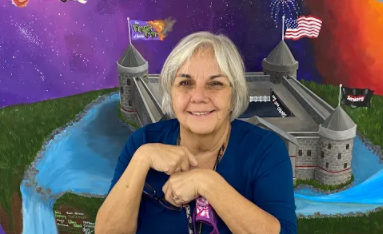 Famous for her loving and caring personality, the math wing is blessed with Algebra II and Geometry teacher, Lorna Danckwerth. Putting her students first always, Danckwerth is always looking to better her students' math skills, while keeping a warm, positive classroom atmosphere. 
"Watching students' faces when they get it," Danckwerth said. "Your eyes light up when it finally gets through to you? And it's, it's the best." 
Danckwerth began her studies in business at Montclair State University before bouncing from work in a number of other jobs until going into teaching. She decided to go back to school first to get certified in math. 
"I was a little tired of math out of high school," Danckwerth said. "I wanted to try something different. I took five years of math in four years in addition to chemistry…I was just a little weary when I got out of that." 
Math was always one of Danckwerth's strong suits, but teaching was truly what she was meant to do. She started her career in West Milford, getting her job rifted with the school's administration ending the class she was teaching. Although she was forced to move on to West Essex, it couldn't have been a better change for her. 
"I love the kids," Danckwerth said. "I love my co-workers. The math department is, of course, the best department in the school, and the administration's wonderful. It's just a great, great place to work. And, did I mention the kids?"
Although Danckwerth is known for her loving personality, she's also known for her love of the subject she teaches. Her favorite part of Algebra II is definitely factoring. Breaking down polynomials into all of its parts is exciting for Danckwerth. 
There are many different layers of Algebra II, in addition the numbers and functions that students see everyday. It teaches problem solving, a valuable lesson for students as they prepare to graduate from high school and enter the real world. Along with this, students learn how to break things down and see the bigger picture of what they're learning. 
"It's almost like a puzzle," Danckwerth said. "I like the ability to break something down into all its parts, because it's a puzzle, and it's very, very rewarding when you're able to do that." 
Stepping out of the classroom, Danckwerth enjoys her time traveling to various places with her husband,  including three of her favorites: Scotland, Italy and Hawaii. She also loves taking care of her grandkids, looking to create a great life for her family. Danckwerth continues to show her incredible personality throughout every aspect of her life, whether it takes place inside or outside the classroom. Her bright, smiling face encourages all of her students to strive for their goals and truly believe in themselves the way that she believes in them.
"You can really do anything you want to be doing in life," Danckwerth said.
Behind the Byline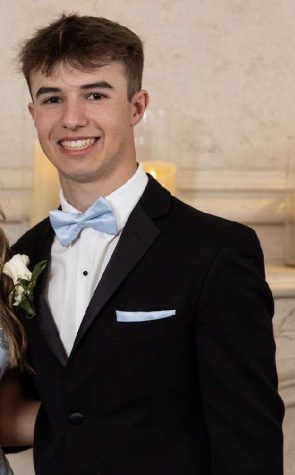 JJ Rella, Managing Editor
JJ Rella is a 2023-2024 Managing Editor for the Wessex Wire. When he isn't playing baseball he's most likely watching the Yankees game at home. He spends a lot of time watching and following other professional sports too, with his other favorite teams being the Packers and Knicks. He also never takes off his wireless beats headphones, listening to Tyler, The Creator, Drake, Frank Ocean and more on timeless loops.