Volleyball Spotlight: Q&A with Natalie LiVecchi
The West Essex Girls Volleyball team completed their season on Nov. 1, with an unfortunate loss to West Morris in the NJSIAA Tournament. The girls had a rough six game skid to open their season, only winning one set throughout those matches. They bounced back strongly though, with coach Bryan McNaught leading his team to win six of their next seven, and eventually finishing the season with an 11-10 record. Star outside hitter, Junior Natalie LiVecchi, gave her input on the season:
How is your season going? 
I think our season started off slow at first, but we turned it around and went on a run, beating several really good teams.
What was your team's most memorable experience from this season? 
I feel our most memorable experience was with the success we had winning three games against teams all celebrating their senior night.
What have you been able to accomplish as a player this season? 
I feel I was able to improve the consistency of my passing and become more offensively-minded.
How do you feel you could improve going into next season?
There are many things I can always work on, but the main thing for us is to continue to play together and grow as a team.
Behind the Byline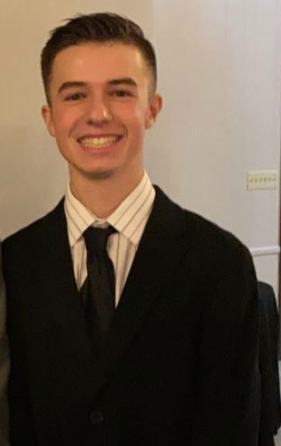 JJ Rella, Apprentice Editor
JJ Rella is an apprentice editor for the Wessex Wire, graduating in the class of  '24. JJ enjoys playing baseball and debating sports with random people on the internet during his free time. He wants to make it professionally in the sports journalism field either with The Athletic, or another sports newspaper.