NBA Preseason gives fans a look into the future for their favorite teams
Newly drafted rookies and experienced veterans tested the waters in the NBA preseason games before the regular season tipped off last night. Giannis Antetokounmpo and his 32 points led the Milwaukee Bucks to defeat the Brooklyn Nets 127-104 in their preseason matchup. The preseason is an opportunity for teams and new players to find what leads to success, and what their downfall is. Although these games don't necessarily count towards the teams overall record for the season, preseason is a vital time where teams can find themselves. 
Leading the league in points per game, the Boston Celtics small forward Jaylen Brown, who averaged 25 points. Trae Young, the shifty guard for the Atlanta Hawks demonstrated his strong passing game by leading the league in assists, with eight per game. The Los Angeles Lakers, who many expected to improve with the new addition of Russel Westbrook, didn't win a single game and looked as if they had no chemistry at all. As preseason showed, there was not an ounce of chemistry as the team lost in their first real game to the Warriors 121-114.
Experienced players, like Luka Dončić and Kevin Durant have the responsibility of carrying their teams on their backs as rookies like Cade Cunningham and Jalen Green are still finding their NBA abilities and attempting to build a name for themselves. With the season starting, coaches and fans were able to see a glimpse of what's to come for their team in the upcoming season. It's the beginning of a long season that will be full of emotions, but the initial performance in preseason is the initial factor responsible for the emotions fans feel as the season tips off. 
---
Photo Credit "Red Basketball Hoop" by Acid Pix is liscensed under (CC BY 2.0)
Behind the Byline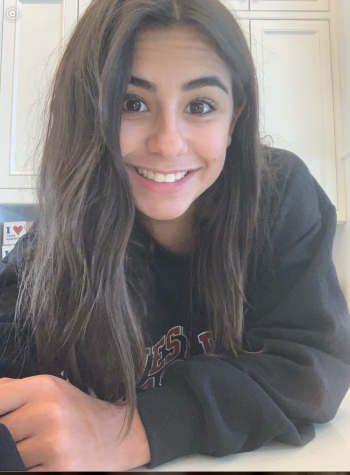 Jordan Cohen, Sports Editor
Jordan Cohen is a  2021-2022 Sports Editor for the Wessex Wire. She loves to play tennis, basketball, and lacrosse for the school. Jordan also enjoys hanging out with her friends, watching Netflix, especially two of her favorite shows "Grey's Anatomy" and "The Vampire Diaries".