Spring track Q&A with Sam Goldstein
It's off to the races for the runners eager to get back on the track after a strange winter season that was greatly affected by their greatest opponent: COVID-19.  The team has extreme depth with standout seniors as well as a handful of underclassmen that have stepped up this season, creating success for the spring track team. As sectionals approach the runners are eager to see how they place.
Q&A with Senior Sam Golstein
Q: How has the season been going so far?
A: This season is honestly going better than I expected. During winter track we had no meets, but this season we have had plenty of competitions and are as close to normalcy as we can be. As for people individually, everyone is performing well, and together we are a pretty competitive team.
Q: What's been the most surprising part of the season thus far?
A: I have been most surprised by our underclassmen this year. We have a lot of new freshmen and sophomores who are exceeding expectations and playing major roles in the success of our team.
Q: What has been something special either you personally or as a team have accomplished?
A: One personal accomplishment I am proud of is my 400-meter time. I am not generally a sprinter but I feel I did very well as a member of our relay team this year. As a team, I am proud of all of the athletes who stepped up and ran events they weren't entirely comfortable in. Many athletes had to run races they weren't comfortable in, but they all accepted these challenges without a second thought.
Q: What are your goals for the remainder of the season?
A: My goal for the rest of the season is to finally break a 5-minute mile. I have been very close for a very long and hopefully, I'll get there at least once in my final few meets.
Behind the Byline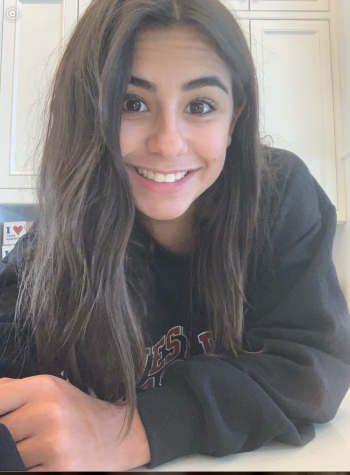 Jordan Cohen, Sports Editor
Jordan Cohen is a  2021-2022 Sports Editor for the Wessex Wire. She loves to play tennis, basketball, and lacrosse for the school. Jordan also enjoys hanging out with her friends, watching Netflix, especially two of her favorite shows "Grey's Anatomy" and "The Vampire Diaries".