Golf Q&A with Garrett Kessler
Our West Essex Golf team has been crushing it on the course racking up fourteen wins and only one loss. With a deep senior class consisting of Garrett Kessler, Ava Lozito, Seth Katz and Dean Troiano, the Knights have been able to use their experience to handle the competition. As the back end of the season approaches, the golfers are going in with their heads held high.
Q&A with Senior Garret Kessler
Q: How has the season been going so far?
A: This season has been our best so far. We are 14-1 right now and we have one match remaining against Seton Hall who we previously beat earlier in the season. We won our North II Sections I and II Sectional Tournament for the second straight year and we just finished 6th in the Tournament of Champions on Wednesday.
Q: What's been the most surprising part of the season thus far?
A: Believe it or not the most surprising part of this season was how normal it was. With the whole pandemic we were hoping for as much of a normal season as possible and we got that. Our matches only started a week later than usual and we end at the same exact time. We have been allowed to experience the usual things such as award ceremonies, eating as a team after tournaments, and simply just going out to play golf and have a fun time.
Q: What has been something special either you personally or as a team you have accomplished?
A: The four seniors, Ava Lozito, Seth Katz, Dean Troiano and I have been on the team all four years and it has been one of the greatest things I think I may ever take part in. Our best accomplishment as a team, in my opinion, was winning sectionals two years in a row. Personally, I won the individual title for sectionals this year carding my first under-par round in a tournament. Our 14-1 record which could most certainly become 15-1 next week is definitely something we are proud of as well. Our only loss came against our friendly rivals Newark Academy and we only lost by two shots.
Q: What are your goals for the remainder of the season?
A: With the Essex County Tournament coming up next Tuesday, our final goal is to win that because that is one tournament we have come so close to winning in our two other seasons.
Behind the Byline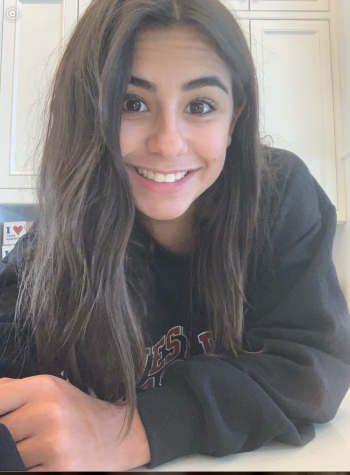 Jordan Cohen, Sports Editor
Jordan Cohen is a  2021-2022 Sports Editor for the Wessex Wire. She loves to play tennis, basketball, and lacrosse for the school. Jordan also enjoys hanging out with her friends, watching Netflix, especially two of her favorite shows "Grey's Anatomy" and "The Vampire Diaries".