Supreme Court nominee sparks partisan battles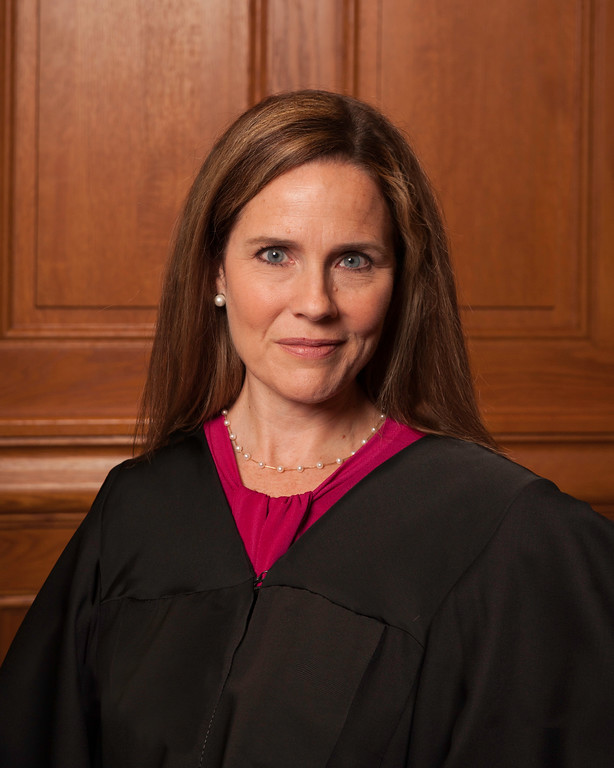 By Kat Trupia, Multimedia & Social Media Editor
October 1, 2020
President Trump has nominated Judge Amy Coney Barrett to fill the vacant seat in the US Supreme Court. The president expressed his endorsement for Barrett on Sept. 26, nearly three days after Justice Ruth Bader Ginsburg's death. Barrett's nomination is a dream come true for conservatives, but quite alarming for the left.
Barrett, 48, is a devout Catholic, a mother of seven and beloved by her community. Despite the judge's extremely busy schedule, Barrett has been described as someone who always makes time to form meaningful relationships with the people around her. Although her resume and experience is quite impressive to some, Barrett's anti-abortion sentiments have outraged many Americans, mainly the left.
If Barrett is appointed, right-wing justices would outnumber the left 6-to-3, the most conservative Supreme Court since the 1930s. This imbalance could lead to challenges against legal abortion protections, such as Roe v. Wade. President Trump admires Barrett's dissension of cases like Roe v. Wade and laws such as the Affordable Care Act. With Barrett on the Supreme Court, the Affordable Care Act could be challenged and potentially overturned.
---
Photo credit: "Barrett wearing a judicial robe" by Rachel Malehorn (en.wikipedia.org/wiki/Amy_Coney_Barrett#/media/File:Amy_Coney_Barrett.jpg)
Behind the Byline
Kat Trupia, Multimedia & Social Media Editor
Kat is a social media editor for the 2020-2021 Wessex Wire. In her spare time, Kat enjoys listening to music, watching Netflix and hanging out with her friends. Her favorite food is ramen and her favorite musical artist is Rex Orange County. A fun fact about Kat is she has two younger siblings.