Concert lineup sure to create core memories
Ed Sheeran – June 10/11 (MetLife)
This summer, pop mega star Ed Sheeran will be hitting stadiums across the globe with his world tour, "The +–=÷x Tour." So far, his set designs and production quality have been over the top, and combined with Sheeran's incredibly vulnerable songs and outstanding vocals, this concert is a must-see to kick off the summer concert season.
The Driver Era – June 14 (Pier 17)
In the final show of their exclusive three night headlining tour of America, The Driver Era, featuring Ross and Rocky Lynch, will be coming to our area to perform their September 2022 album, "Summer Mixtape," along with some of their older hits. This limited edition concert at Pier 17 won't come around again.
Luke Bryan – June 24 (PNC Bank Arts Center)
Kicking off this June, world renowned country singer, Luke Bryan, will be traveling the country for his "Country on Tour." With new hits like "I Got a Beer in my Hand," as well as his older tunes, Bryan's local show at PNC Bank Arts Center is one not to miss.
Drake and 21 Savage – July 23/25/26 (MSG)
Drake and 21 Savage are among the most popular rap- pers of today's generation, so it is no surprise that the tour is highly anticipated. The "It's All a Blur Tour" will be coming to Madison Square Garden, along with the nearby Barclays Center, and will definitely be worth the money to see Drake tour for the first time since 2018!
Beyonce – July 29/30 (MetLife)
Beyonce is back for her first tour since 2016 with a high energy performance that will pull audiences out of their seats from the minute she takes the stage at MetLife Stadium. "Renaissance Tour" tickets are hard to come by, but those who are able to score a spot are in for a night of new and old hits. 
Fall Out Boy – Aug 5 (PNC Bank Arts Center)
Early on this year, pop rock band Fall Out Boy announced their world tour to promote their new album, "So Much (for) Stardust." The group will be stopping at PNC Bank Arts Center this August, as well as a few other theaters in New York. All fans of their music are sure to enjoy this spectacular summer night.
Jonas Brothers – Aug 12/13 (Yankee Stadium)
Traveling across the country this summer into fall, the icon- ic boyband The Jonas Brothers are making a two night stop at nearby Yankee Stadium. Performing their best hits from all five of their albums, including "The Album," this performance is a must-see for fans of the brothers.
5SOS – Aug 21 (MSG)
Traveling across Europe and the US, pop band Five Seconds of Summer are back in town! Named after their newest album, the "5SOS5" tour is set to be one of the best! This August, the boys will make a pit stop at Madison Square Garden, giving fans a night
of singing, dancing and pure entertainment.
Bruce Springsteen – Aug 30/Sept 1 (MetLife)
Bruce Springsteen began his world tour in this area in arenas this past spring, and is coming back to perform in stadiums. MetLife stadium will experience his huge catalog of hits and get to sing along to the classics at the end of the summer. It's bound to be an amazing show.
---
Photo Credit: "Misterwives – The Scrapbook Tour / Columbus, OH – LC Pavilion" by Kristopher Perez is licensed under (CC BY 2.0)
Behind the Byline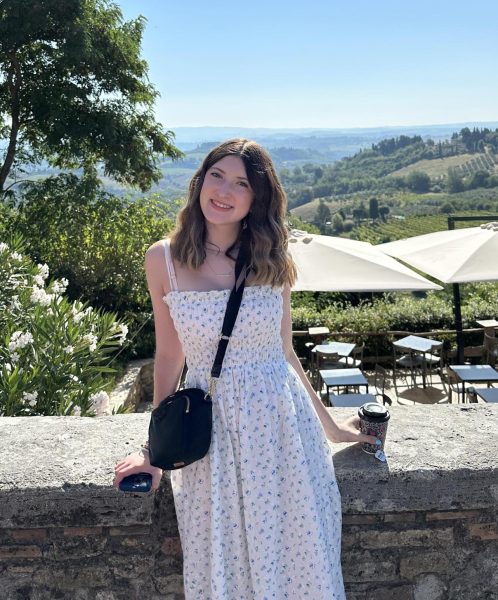 Molly Wolf, Managing Editor
Molly Wolf is a 2023-2024 Managing Editor for the Wessex Wire. When she is not spending time with her friends and family, she is usually scrolling through TikTok or listening to music. Her favorite singer is Taylor Swift and her favorite TV show is "Gilmore Girls."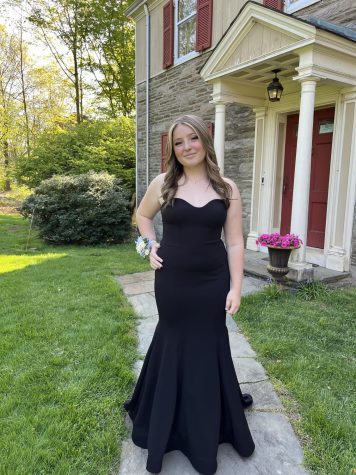 Sophia Nicholls, Arts & Culture Editor
Sophia Nicholls is a 2023-2024 Senior Chief Arts and Culture Editor for the Wessex Wire. She likes to spend time with her friends and family. Her favorite artist's are Harry Styles and Taylor Swift, and her favorite show is "Pretty Little Liars".