Haven't you heard? Trends have traveled back in time
Everyone loves a blast from the past. For years, celebrities have brought back styles for  memorable red carpet looks. Parties and events have centered around themes from decades before; 70s disco, bright and bold outfits from the 80s and 2000s low-rise and flared jeans all made comebacks for a night of highlighting these unique and significant styles. But what people never considered was the idea that some of these styles would return on a more permanent scale.
Over the past year or two, styles from the late 1900s and early 2000s have been steadily increasing in popularity. Puff sleeves and bell bottoms made a quick return, followed soon after by flared jeans. Everyone from teens to adults have hopped on the trend, trading in their skinny jeans for ones with a "mom" fit.
Even more recently, low-rise has been added to the list of desired trends. Low-rise jeans, low-rise mini skirts and pretty much any other low-rise pants can now be found at any and all popular clothing stores. This presents a stark contrast to the exclusively high-waist style of the past 10 years.
In addition to the return of clothing designs, formerly popular accessories have also reappeared. Headbands have become the new craze, and barrettes can now be seen in hair everywhere. Headbands with knots, beads and even plain ones have come back. Barrettes with pearls, patterns and many colors are made to compliment any outfit or style. Mary Jane shoes have also made their return. Both heeled and not, people were surprised when this classic and classy footwear faded off of the fashion radar originally. As an easy, simple shoe, it can be paired with any outfit to elevate the look.
Behind the Byline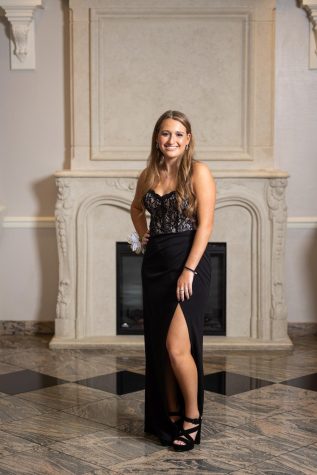 Lindsey Leitner, Managing Editor
Lindsey Leitner is a Managing Editor for the 2022-2023 Wessex Wire.  She enjoys spending time with her family and friends and playing on the school tennis team.  In her free time, she likes to watch Netflix, read, and play with her dog.