Year in Review: 365 days of pure entertainment
This past year in arts and entertainment was filled with highs and lows. Audiences eagerly took sides during the suspenseful trial of Johnny Depp and Amber Heard and drama insued when Will Smith slapped Chris Rock at the Oscars this March, earning him a 10 year ban from the award show. Later in the year, Lea Michele perfomed as Fanny Brice in Broadway's "Funny Girl." The world swirled into chaos and controversy following Kim Kardashian's appearance at the Met Gala wearing Marylin Monroe's iconic vintage gown, while her ex-husband, Kanye West, received innumerable counts of backlash following his array of bigoted comments. 
Not only was this year filled with celebrity drama that kept everyone refreshing their Instagram and TikTok feeds, it was also one filled with new music, movies and television shows. Some of the largest and most famous stars produced new work that stunned and surprised audiences. Others made their debut into the world as a celebrity and became well known actors and popstars.
Thousands of new albums hit the charts throughout this past year. These records made listeners dance, sing, laugh and cry. These albums, while still relatively new, are sure to become beloved classics in the nearby future. 
Comfort TV shows and well-known tales were renewed and continued with new seasons and reboots of previously iconic stories. Audience favorites were brought back to the screens, and fans fell in love with a new host of characters. 
Crowds piled into the theaters to watch their favorite stories come to life on the big screen. These movies varied in genre, ranging from romantic comedies to scary psychological thrillers. These films stirred up success, breaking records and enticing audiences to rush to their local theaters. 
In every entertainment realm, from music to movies and TV shows, artists and actors gave audiences a year of content to remember. 
Albums that graced our 2022 playlists
Many albums this past year pulled on the heart strings and made fans stand up and dance, but these three certainly stole the Wire's hearts.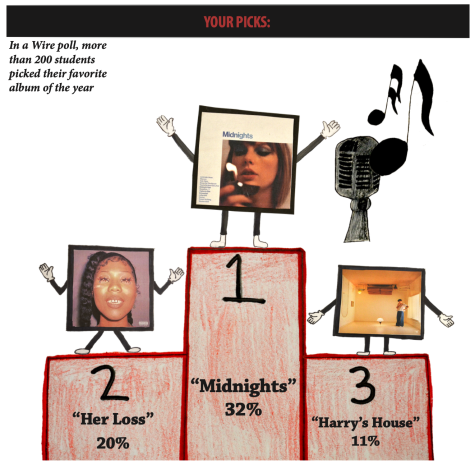 OUR PICKS:
"Midnights" by Taylor Swift 
Taylor Swift's albums break records and flood playlists each time they are released and her fall album, "Midnights," was no exception. Swift's 10th studio album broke countless records, including making Swift the first entirely female dominated Billboard top 10, with songs from this album occupying each and every spot on the charts at one time. "Midnights" maintains a perfect balance of gleeful, energetic and upbeat tunes while also having a mix of sad ballads. Highlights of this album included "Bejeweled" and "You're on your own kid," which contain both meaningful and relatable lyrics that fans seem to love. "Midnights" keeps Swift's signature style intact, while also adventuring and exploring into the techno-pop genre. This album is not comparable to other releases this year, as it is filled with hit after hit and continues to top the charts. 
"Renaissance" by Beyonce 
Beyonce's tunes have been a staple to the music industry for years, so "Renaissance" was bound to be a hit. Unsurprisingly, the album instantly propelled to the top of the music charts. "BREAK MY SOUL" and "CUFF IT" rose to popularity, and some may argue that they are in the running to be some of Beyonce's best songs to date. "Renaissance," introduces energetic pop songs to playlists that inspire listeners to get up and dance. This album lives up to the success of her prior albums and Beyonce's name remains one of prominence in the music industry. 
"Harry's House" by Harry Styles 
Highly anticipated "Harry's House" was arguably the album of the summer. Released in May, Styles' new album brought energetic melodies and lyrics that put smiles on listeners' faces, thus propelling "As it was" to the top of the charts. These songs brought a newfound positive attitude which brightened the lives of fans, but also contained heartbreaking ballads in "Matilda" and "Little Freak." Starting off on a high, each song lived up to the outstanding quality of last. 
Movies that stole the charts and our hearts
A multitude of films were released, but the Wire felt that three surpassed the rest and were worth the watch. 
OUR PICKS:
"Where the Crawdads Sing" 
Almost four years after the original book hit the shelves, the film adaptation of "Where the Crawdads Sing" was released in theaters everywhere. Starring actress Daisy Edgar Jones, this film brings audiences through the captivating story and trial of outsider Kya Clark. The anticipation of this mystery keeps viewers at the edge of their seats, while simultaneously releasing heartfelt emotions. The mix of love stories with a suspenseful trial surrounding the killing of Kya's ex-boyfriend, provide viewers with a perfect balance between comfort and mystery. This action-packed masterpiece encourages viewers to make the trip to the theatres and enjoy this cinematic magic.
"My Policeman"
Since his return to the big screen, Harry Styles fans have been flooding the theaters. This heartbreaking flick was destined to pour tears out of viewers' eyes as they feel the pain of all three of the main characters as their relationships fall apart. The ending was extremely powerful and the general message of the movie was incredibly realistic. The success of "My Policeman" provoked excitement among fans.
"Smile" 
Despite the disappointing horror films released this year, "Smile" was the redemption that horror fanatics deserved. This bone-chilling movie stars Sosie Bacon, who portrays a doctor in a psychiatric hospital. The ending spurs a multitude of questions, a perfect conclusion to a psychological thriller. "Smile" has grossed over $100 million at the global box office. One of the most successful films of the year, this movie deserves all of its positive reviews. 
Our favorite shows to binge watch this year
2022 was filled with successful series' ranging from teenage dramas to horrors and murder myseries.  Out of all of the series and one season specials released this past year, three stuck out the most to the Wire.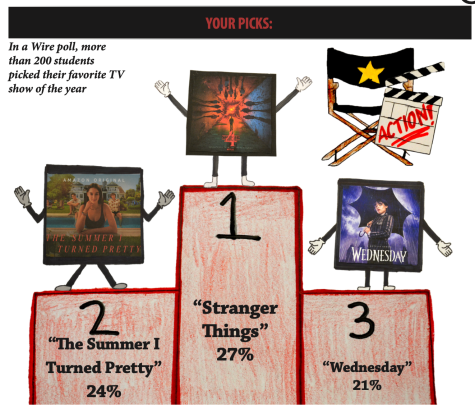 OUR PICKS:
"Cobra Kai" Season 5
Ralph Macchio and William Zabka, former stars of the 1984 classic, "The Karate Kid," returned to the television in the Netflix series "Cobra Kai." They work together in attempts to strike down their enemy, Terry Silver. Following the cliffhanger that Season 4 ended with, fans have been eagerly awaiting the answer to what the future would hold for the Miyagi-Do dojo. The dialogue develops emotional relationships between characters. The finale leaves viewers wondering what is to come following the ending of the season, which hints at a new chapter for the beloved characters.
"Dead to Me" Season 3
Main characters Jen and Judy suffer the consequences of a suspenseful experience in the third season of this fan-favorite. Audiences are taken on a journey of consequences that life mistakes bring as the characters live their outlandish lives. The season ends with a heartbreaking moment that leaves viewers on the verge of tears. Between the lies and relationships portrayed through this adventure, Season 3 was the best yet.
"Never Have I Ever" Season 3
Viewers of the newest season of this teenage tale experience a glimpse into love triangles and serious connections for the protagonist, Devi. New relationships are brewing as these characters navigate through troubling events during their stress-filled junior year. Fans are eager to witness the last moments of Devi and her classmates before they go their separate ways. The third season of this drama captures fans' attentions.
Behind the Byline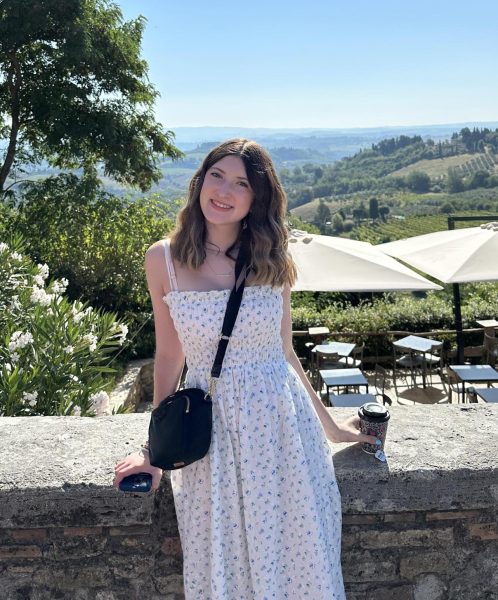 Molly Wolf, Managing Editor
Molly Wolf is a 2023-2024 Managing Editor for the Wessex Wire. When she is not spending time with her friends and family, she is usually scrolling through TikTok or listening to music. Her favorite singer is Taylor Swift and her favorite TV show is "Gilmore Girls."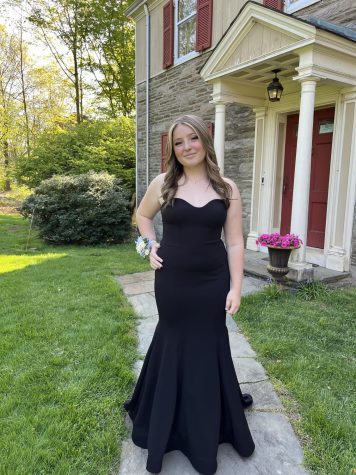 Sophia Nicholls, Arts & Culture Editor
Sophia Nicholls is a 2023-2024 Senior Chief Arts and Culture Editor for the Wessex Wire. She likes to spend time with her friends and family. Her favorite artist's are Harry Styles and Taylor Swift, and her favorite show is "Pretty Little Liars".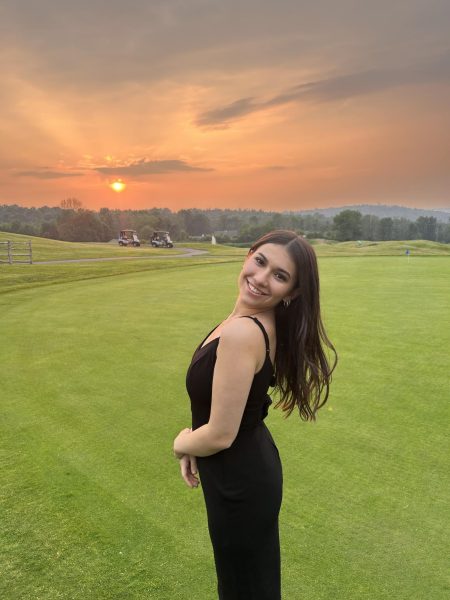 Chloe Berger, Sports Section Editor
Chloe Berger is a Sports Section Editor for the Wessex Wire. She enjoys spending time with her friends and family, dancing, and traveling. Her favorite food is penne vodka and her favorite singer is Taylor Swift.