REVIEW: This new season is even "Stranger" than before
After three long years, Netflix takes us back to the fictional town of Hawkins. Stranger Things is finally back for its fourth season and fans were ecstatic to see their favorites back on screen. This season seems to take a sadder approach than the others, with a heavy basis on PTSD and depression.
The first episode kicked off with a flashback to 1979, following evil scientist Dr. Brenner and his test subjects in the lab. This was the first reveal that Dr. Brenner is indeed still alive, a release that had me absolutely appalled. The flashback is a scene we've never seen before, ending with a catastrophe that makes the audience question a cherished character. This was an exceptional way to start the season, something that I certainly was not ready for.
Back in Hawkins, the boys meet senior "Eddie Munson" who joins them and a few others in playing the infamous game "Dungeons and Dragons".The friendships between the group was missed by the fans, and it's exciting to see the new connections the characters have formed.
When Mike goes to visit Eleven, strange things begin to happen once again in Hawkins. Two unexplained deaths occur back to back. This had me yearning for more information, wondering whether something evil has returned. Alike to the other three seasons, the new monsters seem to hook the crowd, starting with the Demogorgon and on to the Mind Flayer. The group discovers Vecna, a mind controlling monster from the upside down. This monster emphasizes a character's trauma and takes advantage of them till they are eventually led to their death. It is mutually agreed that "Vecna" is definitely the scariest monster in the show, seeming more like horror than supernatural.
In the meantime, Joyce and Murray travel to Russia to save Jim Hopper, who they believe to be alive. Once they arrive, they discover that Hopper is indeed alive and begin to plan his escape. The reveal of Hopper's life is shocking and the audience wonders how he will find his way back home. Hopper is an extremely beloved character by everyone in the fanbase and his return has been long awaited.
The special effects, acting and plot line made this season more memorable then ever before. The creators admit that there are more CGI and special effects than the previous seasons and with the way it turned out, we definitely can not complain. With excellent performances by Sadie Sink, Millie Bobby Brown, Finn Woldhard and many others, it was impossible for Stranger Things 4 to not be a hit.
This entire season had me on the edge of my seat, with an ending no one was prepared for. From the character interactions to the action scenes, I definitely was not disappointed. To avoid any spoilers, all I can say is be prepared for the worst. It's left on a cliffhanger that will have you fuming, but only starts the excitement for the next volume.
After all the intense events in this season, fans are eagerly awaiting volume 2, which is set to be released July 1 of this year.
Behind the Byline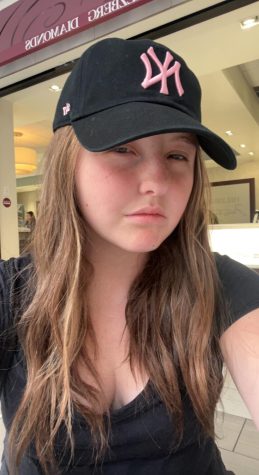 Sophia Nicholls, Arts & Culture Editor
Sophia Nicholls is a 2022-2023 Arts and Culture Section Editor for the Wessex Wire. She plays softball and likes to spend time with her friends and family. Her favorite artist's are Harry Styles and Taylor Swift, and her favorite show is "Pretty Little Liars".