10 killed after gunman opens fire in Buffalo, N.Y., supermarket
A gunman killed 10 people and wounded three more in support of white supremacy at a supermarket in a predominantly Black neighborhood of Buffalo, N.Y., on May 14. This mass shooting was the deadliest in the United States this year and among a number of racist attacks in the past few years. 
As shoppers filled the supermarket on a Saturday afternoon, 18-year-old suspect Payton S. Gendron arrived wearing body armor, tactical gear and a helmet with a video camera attached, live streaming as he fired at shoppers and store employees. Of the 13 people who were shot, 11 were Black and two were white. He was arrested at the supermarket and pleaded not guilty in a short court appearance, according to a May 15 New York Times article.
As the shooting unraveled, a manifesto attributed to the shooter appeared online embracing a view known as the "replacement theory," repeatedly displaying the idea that white Americans were at risk of being replaced by people of color. 
According to the manifesto, the attack was inspired by earlier racially-motivated attacks such as a 2019 mosque shooting in New Zealand as well as a shooting at a Walmart in Texas that same year. 
The document outlined a plan to kill as many Black people as possible, including details such as the type of gun to use, a timeline, a specific parking spot and where to eat ahead of time. If he had not been apprehended, he planned to continue down the street to as many stores as he could, authorities said. Gendron wrote that he chose the area of the supermarket as the location of the shooting because it housed the largest number of Black residents near his predominantly white home in New York's Southern Tier, according to a May 15 New York Times article.
Federal law enforcement officials are currently investigating the shooting as a hate crime and waiting for the next court proceeding.
Behind the Byline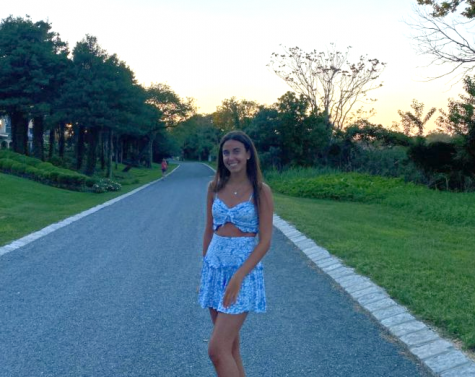 Lily Minish, News & Features Editor
Lily Minish is a News & Features Editor for the 2022-2023 Wessex Wire. She enjoys spending time with friends and family, going to the beach and traveling. Her favorite shows are "Grey's Anatomy" and "Gilmore Girls."