REVIEW: 'Euphoria' season 2 brings a myriad of heartbreak and surprises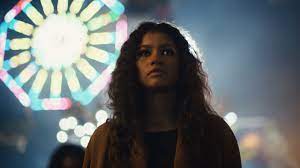 HBO's hit teen drama "Euphoria" made a comeback with its second season on Jan. 9, 2022, and let me just say, it was quite the whirlwind of emotions. Following up from its previous season filled with heavy topics such as drugs, intimacy, lies and hectic relationships, this season was nothing short of exceptional. 
The show is famous for its unpredictability, but this season really outdid itself. With only eight episodes per season, viewers are left hanging on the edge of their seats waiting to see what will happen next. My jaw dropped within minutes of the very first episode, and I was shocked again and again throughout the entirety of the season. Each scene was cinematically extraordinary, between the makeup, visuals and music, it truly brought the euphoric feeling through the screen. 
The character development, particularly in the main character  Lexi Howard, portrayed by Maude Apatow, was a massive part of this season. In the season prior, Lexi was mainly known as "Cassie's sister" and was constantly in her shadow. However, she truly shined this season. Telling her own storyline through a play that portrayed the realities of her life, Lexi showed viewers that she is not a mere supporting role in her sister's life. . Although her play was interrupted, we got to see a huge side of Lexi's interpersonal thoughts and learned more about her character. 
The drama between Cassie and Maddy, played by Sydney Sweeney and Alexa Demie, unfolded slowly, but the anticipation was worth the wait. Cassie, previously known as the "good girl," was now hiding the darkest secret from her best friend (or now ex-best friend), Maddy: Cassie was in a relationship with Nate, Maddy's abusive ex-boyfriend. Nate and Cassie's relationship intensifies through each episode, but Maddy does not find out about the hidden intimacy until episode five, where Rue slips the secret into a seemingly innocent question towards Cassie. And let me say, this is where it hits the fan. 
Fast forward to episode seven, Lexi's play, the crowd goes wild over the performance. Her play is based on the sequence of her life, including the hardships of her and the people around her. As the play progresses, it truly becomes a nail-biter. Lexi slowly exposes the group's darkest secrets but keeps it undercover by using stage names. The auditorium quickly turns into a madhouse, but the chaos reaches its pinnacle when Cassie disrupts the play by screaming at Lexi and starting a physical altercation with Maddy, causing Lexi to break down and temporarily stop the show. This was her moment to shine, and she was yet again shadowed by her sister. 
The last episode takes an extremely depressing turn when the cops break into Fezco's home and we witness Ashtray's death. The episode ends on quite a cliffhanger, leaving viewers confused and left with a plethora of unanswered questions. There have been many mixed emotions from fans about the ending of the season, but I believe it was a good way to end it. Although we have to wait another year and a half until the third season is released, this season was an absolute masterpiece and was definitely worth the wait. 
Behind the Byline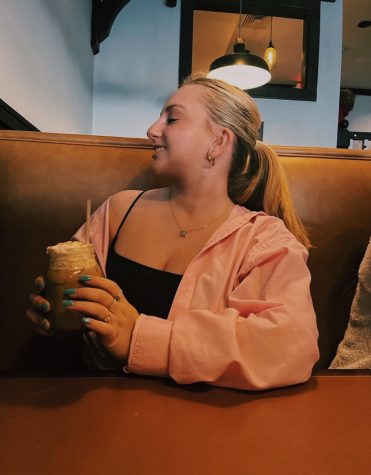 Ally Uhlendorf, Editor in Chief
Ally is an Editor in Chief for the 2021-2022 Wessex Wire staff. In her free time, she is either with her friends, listening to Harry Styles, or singing. Fun fact: If you get her a caramel iced coffee from Dunkin, she will love you forever.