Learning consultant reflects on lifetime love of learning
After 15 years of working at West Essex High School as a learning consultant, Child Study Team member Teresa Carr retired on Oct.1. She reflects on her love for her job and the lessons she learned about teaching and student success that she learned along the way.
Ever since she was young, Carr always wanted to be a teacher. So, as she was initially interviewing for jobs, she kept that initial dream in mind as her overall goal. However, many places she interviewed requested a different path than the original teacher dream Carr had. They wanted her to be in the Special Education department. 
"I said to myself if one more person tells me that they desperately are looking for a Special Ed teacher for the High School, I am just going to take the job," Carr said. 
When Carr heard that sentence from the interviewer at James Caldwell High School, she happily accepted the offer. From there, her love for teaching became even greater, as she took on the challenge of being on the Child Study Team as a Learning Disabilities Teacher-Consultant (LDT-C), who works closely with students with special needs. Eight years later, she received the same offer at West Essex, which she joyfully took, starting her fifteen year journey at this school. 
"We all brought something different to the table, and we worked as a team for each student," Carr said. "I loved it." 
Carr explained how being a Special Education consultant is completely different from being a normal teacher. She appreciated hearing  students' perspectives rather than teachers, as that allowed her to create different opinions on situations.  In Carr's opinion, students wouldn't be defined by test scores, instead their personalities would shine through. 
"As an LDT-C, I was on the other side getting a bird's eye view of students," Carr said. 
She was able to work together with other consultants and parents to be able to help these kids as much as possible. Carr and the other consultants would share ideas and opinions to ultimately create a solution. 
"There was a lot of discussion and dialogue," Carr said. "We all brought something different to work as a team for each student."
Two of her coworkers, Taylor Lang and Deanna Lamanna, spoke about how Carr cared for all of her students and tried to give them as much guidance as she could. 
"She always supported and really fought for her students," Lamanna said. 
They also spoke about how her experience helped in the long run, and how she made an impact on everyone in the department. Specifically, making her co-workers better, because of her actions. 
"She was very good and knowledgeable at her job," Lang said. "She gave us confidence, and she is a very missed member of the team."
As a teacher, Carr learned a very important lesson: to become a better educator today than she was yesterday. She said that she uses this lesson in her everyday life, and passes it on to her children and grandchildren. 
"The idea is to beat your personal best," Carr said. "Do what you have already done, even better. There is always room for improvement."
Now that she is retired, Carr is trying to still help children in any way she can. She said that she is going to find some sort of job that still allows her to work and benefit children, like academic testing. 
"I just loved what I was doing," Carr said. "And I hope to continue doing it at the same level."
Behind the Byline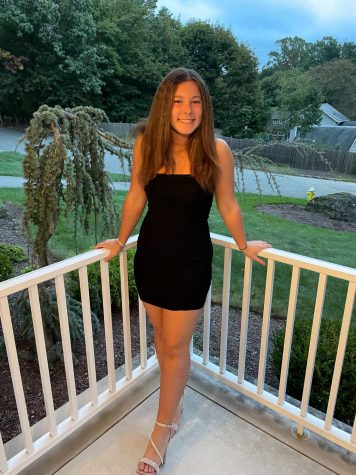 Francesca Loffredo, News & Features Editor
Francesca Loffredo is a News & Features Editor for the 2022-2023 Wessex Wire. She plays tennis and softball for the West Essex team. Francesca loves hanging out with her friends and family, and spending time at the beach.