Taylor Swift and Adele are releasing albums a week apart, prepare yourself
 Taylor Swift gets ready to drop "Red (Taylor's Version)"
The queen of the music industry, Taylor Swift, returns with a blend of old and new on Nov. 12 as she prepares to release "Red (Taylor's Version)."  The re-release of "Red," includes nine new songs from the vault, songs Swift wrote when she originally released "Red" that didn't make the original album. The full album will include 30 songs; the most of her 13 albums released thus far.
"Red" includes some of Swift's biggest hits to date: including "22," "We are Never Ever Getting Back Together," "All Too Well" and of course, "Red." Excited to hear the breath of fresh air and maturity that Swift brings to her 2012 sound, Swifite's have been counting down the days since she first announced "Red (Taylor's Version)" on June 18. This will be her second album out of the five potential rerecords, but is arguably the one fans look the most forward to.
The original magic behind "Red" stemmed from the lyrical genius and genuine emotion of Swift. Singers can have good lines, but the way the lyrics are conveyed are what makes a good song great. On "Red," Swift does not have one emotional miss, as no matter the mood of the song, Swift is able to alter her vocals and feelings to make her audience feel the exact way she intends.  
The album is an emotional rollercoaster ranging from the idea of embracing youth and partying to feeling desperate and missing the person you love, but the soundtrack is not grouped by emotions; the album continuously flips between the two. "Red" goes from "22" to "I Almost Do" to "We Are Never Ever Getting Back Together."  The constant back and forth between happiness and heartbreak is intentional to play with the audience's emotions and connect them to Swift and her mindset as she wrote this album.
Fall encapsulates feelings of being "happy, free, confused and lonely at the same time" and although at times these emotions can be overwhelming, there is nobody else who can help us navigate these feelings better than Taylor Swift. 
_________________________________________________________________________________________________________
After six years away from music, Adele will be dropping her new album "30" later in November
On Nov. 19, the world of heartbreak, love and soul will return to the music industry. After a long six years, music-sensation, Adele, announced the long-awaited release of her upcoming album titled "30." The 33 year old star stated that this new album will be diving into "the most turbulent period of my life." 
In 2019, Adele and her former husband Simon Konecki filed for divorce. This record will fully encapsulate her feelings during and after the separation. 
"I've learned a lot of blistering home truths about myself along the way," Adele stated in her announcement. 
Adele's music speaks volumes to so many people, and is like a comfort source for anyone who is going through a similar emotional rollercoaster. 
In her announcement, Adele compared her music to "that friend who, no matter what, checked in on me even though I'd stopped checking in with them because I'd become so consumed by my own grief." 
This new album was Adele's way of coping with the hardships and heartbreak, and she is hoping it will do the same for others. 
Behind the Byline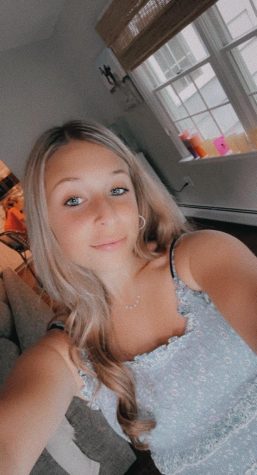 Remi Goldstein, Editor in Chief
Remi Goldstein is an Editor-in-Chief for the 2021-2022 Wessex Wire! She loves hanging out with her friends, listening to music, and playing soccer for both the school and her club team! Remi is an avid coffee drinker and Grey's Anatomy watcher.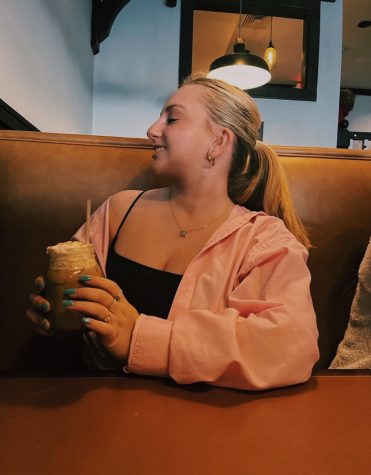 Ally Uhlendorf, Editor in Chief
Ally is an Editor in Chief for the 2021-2022 Wessex Wire staff. In her free time, she is either with her friends, listening to Harry Styles, or singing. Fun fact: If you get her a caramel iced coffee from Dunkin, she will love you forever.