The 2021 Met Gala: A walk through the red carpet
The 2021 Met Gala took place on Sept. 13, 2021, at The Metropolitan Museum of Art in New York City, New York. Tons of celebrities and influencers attended, each with their own unique look for the red carpet event; here are my favorites. 
#10. Gigi Hadid
Everybody knows that Gigi Hadid is a fashion icon. However, for the Met Gala, I was expecting something more from Hadid. She was styled in a classy, simple black and white Prada look including long black leather gloves and a pair of pointed heels. Yes, she looked absolutely stunning, but her look did not have the wow  factor that I was anticipating. 
#9. Megan Thee Stallion
Megan Thee Stallion entered the Met Gala wearing a baby pink glamorous Coach dress, looking amazing as always. With a half-slicked-back hairstyle, Megan's look was extremely pulled together and was perfect for the red carpet.  
#8. Amanda Gorman
Writer and poet Amanda Gorman showed up and showed out in a royal blue mesh gown, designed by Vera Wang and Jennifer Behr. This dazzling night look was perfect for this year's gala, and every piece of the look was perfectly picked. 
#7. Lil Nas X
Lil Nas X stepped onto the red carpet wearing an all-gold three-look Versace piece, including a gold royal mantle, a full-body gold armor look, and a sparkly gold one-piece. His look was dazzling, eye-catching, and definitely a statement piece (which is imperative for the Met Gala).
#6. Emily Blunt
Emily Blunt strutted onto the red carpet wearing a Miu Miu designed crystal dress, along with a drape and headpiece. The headpiece and dress matched perfectly together and really brought the entire look together. 
#5. Lili Reinhart
Wearing a pink Christian Siriano floral dress, Lili Reinhart had one of my favorite looks. The outfit suited her perfectly and was a stunning piece for the Met Gala. The flowers extended off of the dress were super unique, but still super stunning. 
#4. Timothee Chalamet
Although simple, Timothee Chalamet's gala look was definitely my favorite men's look of the night. The all-white with a hint of black peeking through was simple yet effective, and he looked amazing. Designed by Rick Owens and Haider Ackermann, Chalamet did not disappoint this year. 
#3. Imaam Hammam
In her sparkly, star mesh dress, Imaam Hammam nailed the theme of the Met Gala (American Fashion). The dress was classy and beautiful, while perfectly matching the theme of the event, which a lot of other looks did not. 
#2. Billie Eilish
For her first-ever Met Gala, Billie Eilish nailed the red carpet with her Marilyn Monroe-inspired ballroom look. Wearing an Oscar de la Renta peach-colored gown, Eilish definitely stepped out of her comfort zone and looked amazing while doing so. 
#1. Kendall Jenner
Out of all of the 2021 Met Gala looks, Kendall Jenner took the red carpet by storm with her sheer, bedazzled Givenchy dress. Jenner looked classy, stunning, and dazzling all at the same time, and definitely did not disappoint. 
Behind the Byline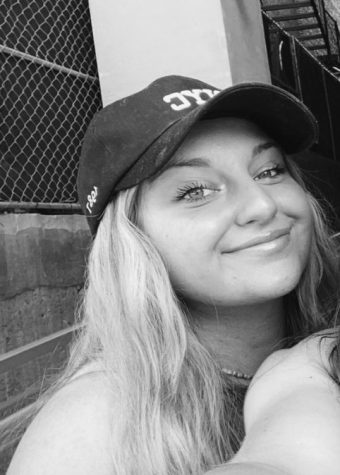 Ally Uhlendorf, Editor in Chief
Ally is an Editor in Chief for the 2021-2022 Wessex Wire staff. In her free time, she is either with her friends, listening to Harry Styles, or singing. Fun fact: If you get her a caramel iced coffee from Dunkin, she will love you forever.