OPINION: AOC's Met Gala look made in poor taste
The Met Gala has returned in stride after its 2020 cancelation, featuring the ambitious and ambiguous theme, American Lexicon. As always, the night was filled with hits and misses, stunning ball gowns both on and off theme, lots of men in plain black suits and the occasional head scratchers, warranted by the likes of Kim Kardashian and Kim Petras. 
One look which drew stares of admiration and disdain was Alexandria Oscasio-Cortez's gown. From the front it appears to be a simple, but classy and well-tailored white gown, but that quickly changed once the junior congress woman turned and posed, revealing the phrase 'Tax the Rich' emblazoned in bright red across her garment. Pictures of AOC tore across the internet from just minutes after she arrived, eliciting smug and happy responses from liberals as well as angry tweets and op-eds from conservatives. 
AOC chose to make a political statement at the Met Gala, which, considering this year's gala theme and her occupation, is to be expected and welcomed. Using creative forms of protest has been an American staple, from black armbands to staged die-ins, and this look captures a piece of that spirit. However, it is a statement and look made in incredibly poor taste.
Walking down the Met's golden carpet with a smug smile on her face, AOC fails to see the tragic irony of her actions: she is wearing a designer ball gown at an event which costs $35,000 per seat. Not only does this couple AOC with 'the rich' whose taxation she demands, the phrase 'tax the rich' is hardly the scathing controversy she believes. Yes, we live in reactionary times where everyone has an opinion and the means to share it with millions of other people, but this does not mean her statement is a radical piece of progressive thought. As members of a society that they both contribute to and receive benefits from, 'rich people' are required to pay taxes. Every individual within the US is taxed, so AOC's gown states a fact rather than a desired piece of legislative or political change. 
"
Stunts like the one AOC pulled at the Met Gala are dangerous because they steal attention and public awareness from issues that actually matter."
Lastly, this dress serves as an excellent and literal example of performative activism. By its definition, performative activism is action done to increase social capital rather than because of devotion to a cause. The people and institutions which perpetuate the current state of inequality — be it racial, financial, etc… — have turned to commodifying and containing activism instead of actual reform. Following criticism from fellow progressives, AOC justified her outfit by posting how Google searches of 'tax the rich' had increased as a result of her appearance, which only makes this shallow attempt at activism worse. 
Sure, 'tax the rich' got attention and gained google searches, but so many important, progressive political causes received radio silence. The Met Gala drew discussion about outfits such as AOC's, not calls for the release of several protesters, most of whom were of color, who were arrested outside the museum for demanding further rent control measures as the city recovered from the economic toll caused by the pandemic. Instead of outcry following Texas's inhumane abortion law, debate immerged about outfits such as AOC's or Cara Delevinge's 'peg the patriarchy top.
Stunts like the one AOC pulled at the Met Gala are dangerous because they steal attention and public awareness from issues that actually matter. A dress calling for the taxation of the rich contributes no positive change and only creates a black hole for possible change around issues which actually hold weight.
Behind the Byline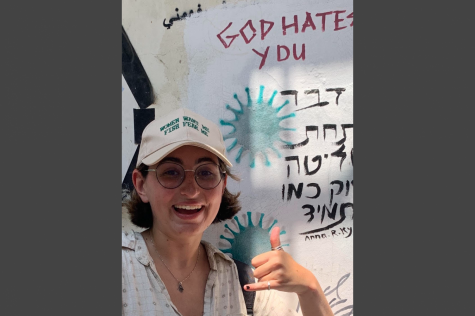 Samara Schiffman, Contributor
Samara Schiffman is a contributor for the 2021-22 Wessex Wire. At school, they do anything and everything, serving as an Editor-in-Chief for the Roundtable literary magazine. As a self-proclaimed Lorde aficionado, they spend a lot of time listening to "really underground stuff," such as this obscure band Nirvana (their song "Stairway to Heaven" is a personal favorite). In their free time, they love to chill with friends and just keep pushing that boulder.