West Essex student EMTs first in line for COVID-19 vaccine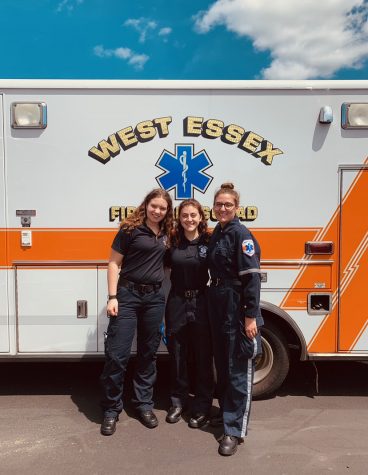 As the first month of the new year comes to a close, there have been major strides in the distribution of COVID-19 vaccines. With friends, family and community members receiving the vaccination, a hope for a brighter future is becoming more of a reality. In the West Essex community and Essex County specifically, vaccinations are underway and taking place in multiple locations: the Livingston Mall, Essex County College and the Donald Payne School in Newark, the West Caldwell School of Technology and Kmart in West Orange.
While teachers will be eligible shortly, West Essex's very own front line students shared their emotions on being first in line for the vaccine.
Emergency Medical Technicians Avery Shaw, Emma Saccone and Jonah Finkelstein have all been scheduled for vaccines and are excited for the future, but nervous about the unknowns that come with their vaccinations.
"Leading up to the vaccine, I was very excited to be one of the first people to receive it," senior Avery Shaw said. "I was also a little nervous because I didn't know exactly what to expect or what kinds of side effects I would experience since there was not much information on what others felt afterwards."
Saccone shares similar feelings as the vaccine is relatively new and has not been tested for a long period of time.
"I am of course really excited to be getting the vaccine but at the same time I am very nervous as it is something that hasn't been tested for a very long time," senior Emma Saccone said. It hasn't gone through the same trial stages, as a normal vaccine would go through three years of trials."
Being first in line comes with many worries but also many benefits and positives for the students and their families.
"My parents, grandparents and whole family were all super excited for me to be able to get the vaccine so quickly, " Shaw said. "I could tell that my mom and grandmother were pretty jealous. As of now, I am the only one in my house to be vaccinated."
Saccone has similar feelings and is excited for the opportunity to feel safer and more comfortable around her own family members.
"I am very excited to get the vaccine as my mom is immunocompromised so it will offer me some comfort while I'm trying to support my community and keep my family safe," Saccone said.
Senior Jonah Finkelstein also shared his excitement, however his experience has not gone exactly as planned since he is not yet 18 years old.
"I was very eager to get the vaccine and I was pretty excited when I first got the email from the state to register, senior Jonah Finkelstein said. "Most sites only have the Moderna vaccine, which is 18+. The next available site with the Pfizer vaccine is two hours away. It's disappointing how a month after the sites opened they are still so limited, but I will continue to look for more opportunities."
Saccone is definitely looking forward to her vaccination appointment as her family has been extremely careful during the pandemic with her working on the front lines.
"There has definitely been a little paranoia regarding the vaccine and Covid-19 in general, more so being safe when I come home and making sure I'm not still in my gear," Saccone said. "Remembering to maintain social distancing and wear a mask are some things my family has been very adamant with during the pandemic, especially with me."
Shaw has now received both doses of the vaccine and shared her feelings on the side effects.
"With the first dose, I had very similar symptoms as I do when I get the flu shot, except that my arm was more sore and I felt a little feverish," Shaw said. "The second dose was much worse for me. I felt sick afterwards and had to rest from school."
In just a short period of time, the limited and popular Covid-19 vaccines have taken over the population. Although the future is unpredictable, the vaccine is the hope we need moving into the spring months. We are excited to have students and faculty in our own community start to receive the vaccines and are looking forward to seeing what the future holds.
Behind the Byline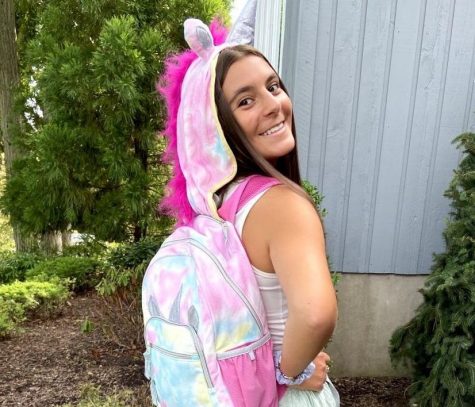 Lauren Snerson, Lead News Editor
Lauren is the Lead News Editor editor for the 2020-2021 Wessex Wire. Some of her favorite shows are "Friends," "The Voice" and she is currently watching "Grey's Anatomy." She enjoys spending time with her family and friends and her favorite food is sushi. Fun Fact: She has 7 Grandparents.