Most Underrated: Holiday Edition
Everybody has heard of "The Grinch" and Mariah Carey's "All I Want for Christmas Is You". Same thing with eating candy canes and making gingerbread houses. If you are looking to spice things up this holiday season and get into the holiday spirit, this list is for you. Here are the top 10 most underrated holiday movies, foods, songs, and activities that you may not know about.
Top 10 films: 
"The Muppet Christmas Carol": It's an old childhood favorite, and you may have watched it as a kid. This adorable movie will bring back good childhood memories, give you a good laugh, and is a guaranteed boost of serotonin. 

"Miracle on 34th Street": This one is a classic but also a forgotten film. This movie is sentimental and holds some of the most iconic scenes of the holiday season. It is a must watch.

"Santa Claus 3": This is the last of the "Santa Claus" movie sequels. This movie is usually ignored amongst the other "Santa Claus" movies, but undeniably one of the best. It's character features, such as Jack Frost, make the movie more of an adventure and exciting to watch. 

"Scrooged"

"Arthur Christmas"

"Jingle All the Way"

"A Year Without Santa Claus"

"Fred Claus"

"Christmas with the Kranks"

"Jack Frost"
Top 10 foods:
Nut roast: Nut roast is a pretty classic Christmas meal, but surprisingly isn't eaten as much on Christmas as expected. Nut roast is a classic for a reason, and is actually really sweet and tasty despite what people might think according to its appearance. 

Stuffing: It's more popular to be eaten on Thanksgiving, but why not have it twice if you can! Stuffing is a food made for the holidays, so it should be eaten on the holidays. 

Honey glazed ham: Ham and honey may not sound like it goes together, but it is one of the most delicious Christmas meals you could eat. The honey goes perfectly with the ham and once you start eating it during the holidays, you will never go back. 

Peppermint bark

Pudding pie

Pigs in a blanket

Chocolate mousse

Chocolate-peppermint loaf

Sweet potato rolls

Truffles
Top 10 list of songs: 
"Underneath the Tree" by Kelly Clarkson: With an upbeat instrumental, Kelly Clarkson brings the holiday cheer straight to your headphones. You may have heard this played on the radio or in stores a few times, but it is definitely not as popular as it deserves to be. 

"Santa Tell Me" by Ariana Grande: In this song, Ms. Grande brings us an original twist on Christmas love songs. This is a classic 2014 Christmas bop, yet still greatly underappreciated. 

"Last Christmas" by Wham: An oldie, but a goodie. This song is a classic and deserves a lot more love. It is truly a Christmas classic, and nothing beats the original. Wham brought us one of the funkiest Christmas songs of all time. 

"Step Into Christmas" by Elton John

"Mistletoe" by Justin Bieber

"Oh Santa!" by Mariah Carey, Ariana Grande, and Jennifer Hudson

"This Christmas" by Donny Hathaway 

"Simply Having a Wonderful Christmas time" by Paul McCartney 

"The Christmas Song" by Nat King Cole

"White Christmas" by Michael Bublé
Top 10 list of activities:
Making custom ornaments: Instead of buying random ones from the store each year, DIY your own family ornaments this year. Grab some clear ornaments, some paint, some glitter and you're good to go! Homemade ornaments are an easy way to get creative and spend time with your family. 

Take a trip to Rockefeller Center or Bryant Park: New York City is the heart of Christmas cheer, especially Rockefeller Center and Bryant Park. Take a visit to see the Rockefeller tree, or head to Bryant Park to go ice skating together. Either way, it will be a fun and festive getaway for the whole family. 

The Christmas light show at the Turtleback Zoo: Instead of driving around town to find cool Christmas lights on the houses, head to Turtleback Zoo for their annual Holiday Light Spectacular. Explore the Zoo, check out the lights, and have a quality time with your family. 

DIY snow globes

Donate old toys to the homeless

Make your own wreath or garland

Take Christmas photos with the family

New York Botanical Garden Show 

Roasting Nuts

Six Flags Holiday in the Park
Behind the Byline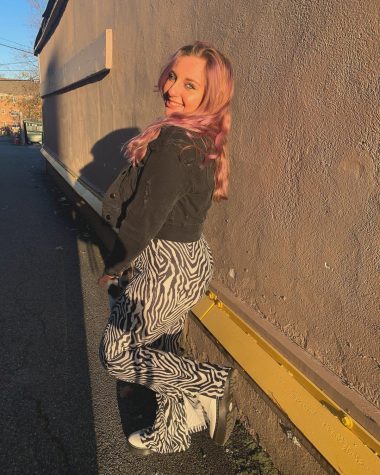 Ally Uhlendorf, Lead Features Editor
Ally is a lead features editor for the 2020-2021 Wessex Wire staff. She has a love for writing and reporting, especially in Features and Arts & Culture. In her free time, she is either singing, listening to Harry Styles, or hanging with her friends. Fun fact: If you get her a caramel iced coffee from Dunkin she will love you forever.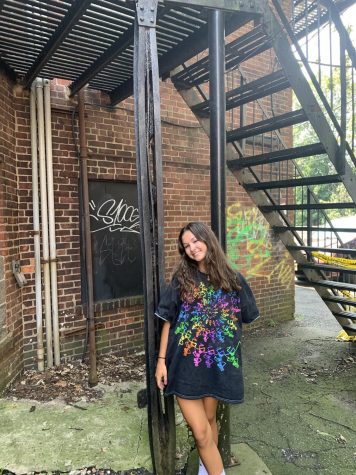 Roxanne Boychuk, Opinion Editor
Roxanne is an opinion editor for the 2020-2021 Wessex Wire. Roxanne enjoys playing volleyball in her free time as well as Eating sushi at Kaze or watching "Black Mirror" on Netflix. She also loves listening to good music and spending time with her friends. She's interested in opinion pieces and arts and culture. A fun fact about Roxanne: She is bilingual and speaks Ukrainian.