Football Knights capture history with undefeated season
"Write the script." That was the motto going through junior wide receiver Chris Corbo's mind for those final five minutes of Wednesday's Cosmo Cup game against Hanover Park. Everything was on the line as the Knights began that final drive, a perfect record, a chance to write their name in the West Essex history books and above all else, the chance to win one last time in the 2020 season on Travis Field.  
The Knights would go on to write the script in fairytale fashion, as Corbo caught a pass from junior quarterback Rob Lasher to set up the final play by senior RB Chris Bell. As time expired, Bell ran a 10 yard touchdown to seal the win for the Knights and turn their perfect season dream into reality. 
"We used our last timeout with about 20 something seconds left," head coach Chris Benacquista said. "I got the offense together to call two plays in a row. I called a sweep right to Joe Visaggio and that went for 3 yards and they got right to the line again and we called the fade pattern, the deep pass to Corbo. I've learned a long time ago that your best chance of winning is getting the ball to your playmakers. Lasher made a perfect throw, Corbo made an unbelievable over the shoulder catch and that's what good players do." 
This year has been far from normal for lives around the globe, as the coronavirus ravages across the US. In the wake of COVID-19, NJSIAA adjusted rules to accommodate CDC guidelines, requiring teams to wear masks and social distance. In a sport like football, it almost seemed impossible, but rather than focus on the uncontrollable, the Knights focused on what they could control: proving that they had the depth needed for a perfect season. 
"I think the main goal was determination," Corbo said. "Because going into the season, people thought after last season, we lost pretty much the whole team, but on the inside, we had a lot more than what people thought. We were determined to show people."
And they did. One Friday at a time, the Knights outscored their opponents 156-55 over the course of six games, proving that depth doesn't always determine success. Team chemistry flourished as the boys faced each setback together, both on and off the field. With no postseason and no eyes set on a state championship this year, they found a new theme in the program: for the love of the game.
"There's a lot of time where we take it for granted," Benaquista said. "You're out there on a hot Tuesday afternoon and you'd rather be at the beach, or you'd rather be a friend's pool, or you'd rather be home playing Xbox. We learned to appreciate being there, being together, knowing it could be taken away at any time — which it was, a couple times for us. From that perspective, it was very rewarding, and I hope a lot of us will carry a lot of valuable lessons from this year." 
Behind the Byline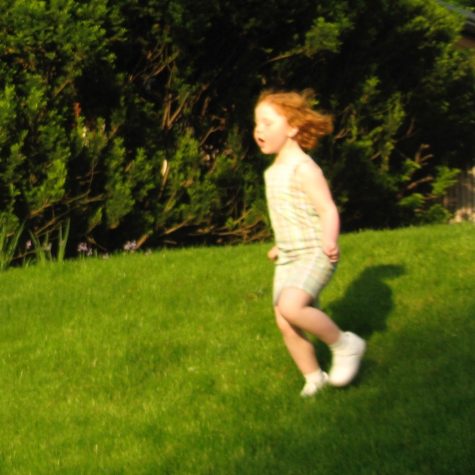 Ciara Morrissey, Senior Chief Sports Editor
Ciara Morrissey is a Sports Editor for the Wessex Wire. Ciara is a competitive Irish dancer and has been dancing for 10 years. She enjoys watching Youtube, being at the studio and listening to her favorite artists.