We're 'falling' for these new fashion trends
By Molly Simon, Arts and Culture Editor
October 20, 2020
Every fall, new trends start to take over the fashion industry. Whether they are recycled trends from the 90's or entirely new, it is crucial to sport these new styles before they become 'old news.' Luckily, we're here to help you rock Fall 2020 with our favorite new trends.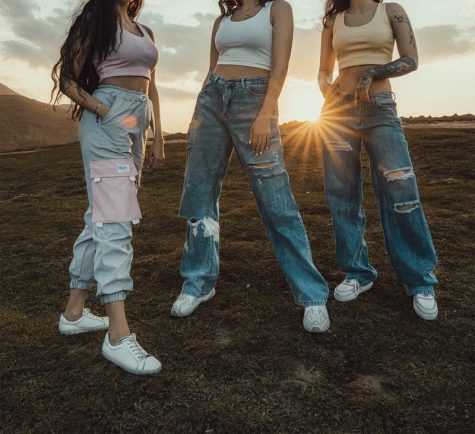 Mom jeans 
Mom jeans have made their way back into style! Originally from the 1990's, these pants came back into stores in 2020. Mom jeans can be styled with crop tops, cropped sweaters, blouses and leather jackets. These denim blue jeans are baggy and can be worn with any color.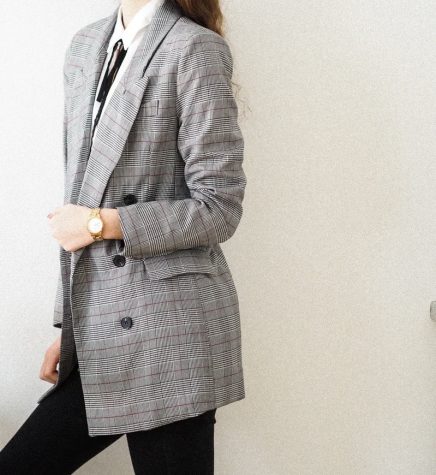 Plaid blazers
Blazers have become a staple in the women's fashion industry. Make a simple outfit look more professional by throwing a blazer over dresses, trousers, crop tops, skirts and more. The possibilities are endless! The jackets have just made their way back to the trends, and it seems as though they aren't leaving the clothing racks anytime soon.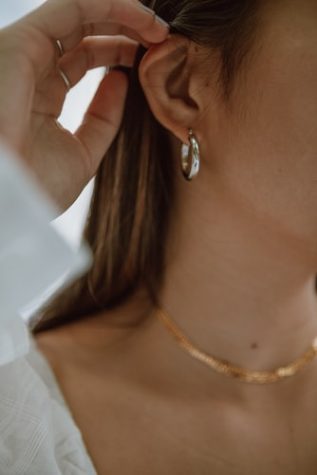 Hoop earrings
This fall, we are starting to see hoop earrings come back into style. They come in all different sizes and are most popular in gold. These earrings can be worn with basically any piece of clothing you can think of! They add a little something to everyday outfits that can be layered with other earnings as well.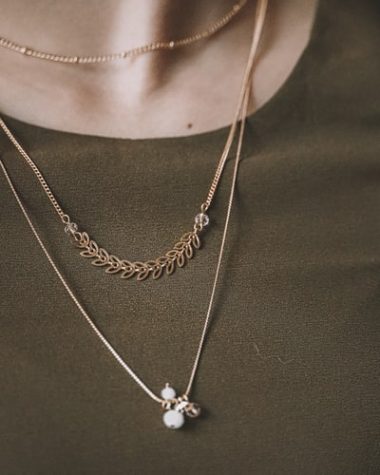 Layered necklaces
Layering necklaces is a hot trend this fall. People are starting to  mix different sized necklaces together that match the outfit they are wearing. This new trend started in Summer of 2020 but has continued to become more popular this fall.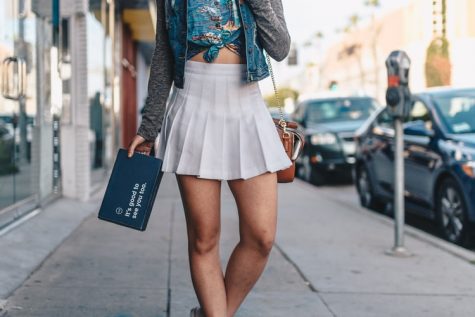 Tennis skirts
Tennis skirts, usually worn for athletic activities, have started to make their way into everyday fashion. Tennis skirts come in all different colors and styles, and can be paired with crop tops, baggy sweaters, off the shoulder shirts and more. These skirts have come back into the fall fashion trends and seem to become more popular everyday. 
Behind the Byline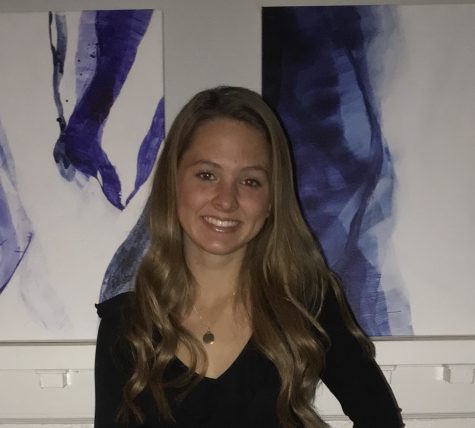 Molly Simon, Arts and Culture Editor
Molly is an Arts and Culture Section Editor for the 2020-2021 Wessex Wire. Molly's favorite things to do are play lacrosse and soccer. She also loves to spend time at the beach and with her friends. Her favorite Netflix show is "Gossip Girl" and favorite movie is "The Devil Wears Prada." She enjoys writing stories about current news and sports.