Is TikTok getting banned? No word 'for you' yet
When people first heard that the innocent social media app full of dancing, comedy and entertainment was set to be banned, many were scratching their heads. With an estimated 1 billion active users worldwide, isn't this just a repeat of Vine? The Trump administration raised concerns due to TikTok's approach to privacy and data. ByteDance, the company that bought Musical.ly in 2017 and changed it into TikTok, has the potential to adhere to China's political motivations and moderate speech. TikTok's privacy policy states that it has access to registration information (age, username, password, language, email and phone number), profile information (name, social media account information and profile image) and payment information. While this privacy policy is not strange for a social media app, TikTok's connection to China and their Communist Party is concerning for U.S. officials. 
The United States has the option to legally separate TikTok from ByteDance, but it would mean giving China billions of dollars to have TikTok operate on American soil. President Trump signed an executive order urging an American company to buy a U.S. TikTok server. Microsoft, Oracle and Walmart both came into the running to foot the bill for the servers. If no such American company offered to buy a server, he would ban the app by September 20, which was over a week ago.
Luckily for the Hype House, a deal was proposed under Oracle and Walmart where they would receive 20 percent stake in a new program called TikTok Global, headquartered in the United States. 
"I have given the deal my blessing," Trump said. "I approve the deal in concept."
Although Trump initially gave this blessing, he later stated that he would not approve any deal where ByteDance continued to own a stake in the app. ByteDance would own 80 percent of the stake for the new TikTok Global until the app went public in about a year. Oracle stated that ByteDance would not own the app outright, but their investors would receive the shares in TikTok. It is unknown if the Chinese government will block any deal. Beijing announced new export restrictions which forbid the sale of TikTok's algorithm without a license.
Trump signed an order in August requiring ByteDance to divest from U.S. TikTok operations by Nov. 12. 
TikTok requested an expedited hearing before its deadline to be banned in the United States. ByteDance claimed that it had "made extraordinary efforts to satisfy the government's ever-shifting demands and purported national security concerns." 
"There is simply no genuine emergency here that would justify the government's precipitous actions," TikTok said. 
At this point, the question of whether TikTok will be banned in the U.S. is very up in the air. Most likely, TikTok will not be outrightly banned forever in the U.S. anytime soon, but American TikTok users should prepare for the possibility of switching to the new TikTok Global app. Whether TikTok Global will be the same as the regular TikTok app is a mystery, so the best American TikTok users can do is continue to make as many funny videos as possible before any update is announced.
---
"Tiktok" by TheBetterDay is licensed with CC BY-ND 2.0. To view a copy of this license, visit https://creativecommons.org/licenses/by-nd/2.0/
Behind the Byline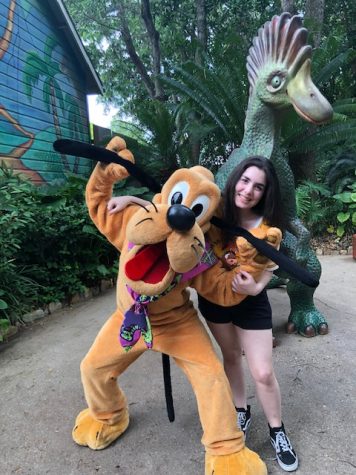 Catherine Khitiri, Senior Chief Visual & Social Media Editor
Catherine Khitiri is a junior at West Essex and a lead Arts and Cultures Editor for the 2020-2021 Wessex Wire school year.  She is a part of the Masquers of West Essex in both the fall dramas and the spring musicals, as well as a member of the Key Club, Cooking For a Cause, Chordettes, and the Varsity Dance Team. In her free time, she enjoys playing volleyball and singing.