COVID-19 vs. Animal Shelters
COVID-19 has taken its toll on all of us in multiple ways. For businesses specifically, it is hard to find customers due to the paranoia of being around other people. However, for animal shelters, the pandemic has caused their adoptions to bloom. 
At Rosemarie's Rescue Ranch and Mount Pleasant Animal Shelter, business is booming. 
"Our adoption rates rose significantly since the pandemic hit," President of Rosemarie's Ranch Susan Jannett said. "Puppies seemed to solve the heartache."
For some families, quarantine left them feeling lonely. "COVID puppies" were a big thing at the start of the pandemic lockdown. More than ever before, people welcomed these furry friends into their homes with open arms. 
"In the beginning of the pandemic, we would see families walk in every hour ready to adopt. We've never seen so many of our puppies walk out that door," Mount Pleasant Shelter's manager Dan Freehling said.  
This sudden adoption craze wasn't shocking to all. Many shelters noticed that the adopters were either families with younger children or single adults trying to fill the voids with canine compassion. 
"A lot of the customers were adopting their first pet, they seemed like they were considering owning one for a while but the shutdown finalized their decision" Jannett said. 
As the pandemic restrictions increased, some shelters limited their services to fostering only. 
"Since many people are staying at home, fostering is a lot easier," Freehling said. "We wanted to maintain a small population in the shelter." 
Even after all of these months of quarantine, the adoption craze never declined. 
"We still have people coming in everyday ready to take home a new addition," Jannett said. "Some people still feel like there's something missing in their homes."
Rescue shelters are still going out daily to find puppies to bring back to their shelter, while shelter owners are handing out adoption forms every hour. While isolated at home, stocking up on puppies seemed like the best answer to curing the loneliness that the pandemic created. 
---
Photo credit: "Cute little dog in the cage. Tropical island of Bali, Indonesia" by Artem Beliaikin (flickr.com/photos/artembali/46975825985)
Behind the Byline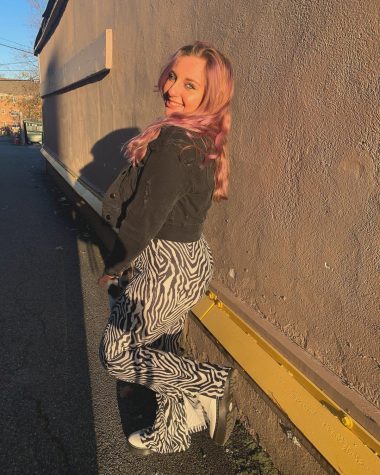 Ally Uhlendorf, Lead Features Editor
Ally is a lead features editor for the 2020-2021 Wessex Wire staff. She has a love for writing and reporting, especially in Features and Arts & Culture. In her free time, she is either singing, listening to Harry Styles, or hanging with her friends. Fun fact: If you get her a caramel iced coffee from Dunkin she will love you forever.