What to do to stay occupied during 'Coronacation'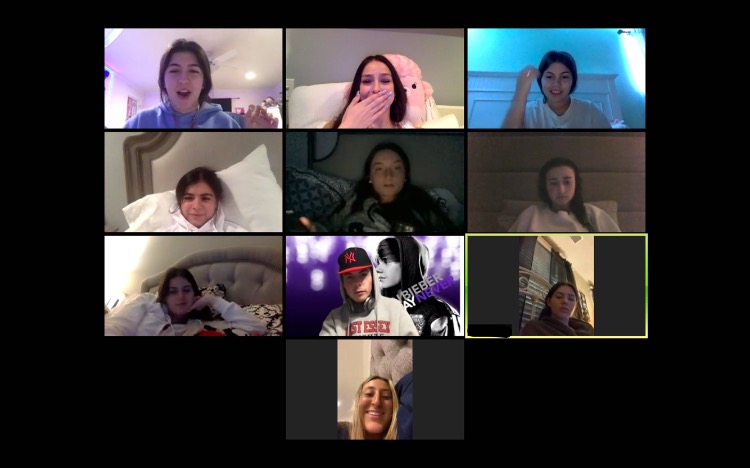 Sometimes, quarantine can feel like it is never ending and that you have run out of things to do. Hearing and watching the news about COVID-19 all day can become stressful and boring, so it is good to drift away from that and try new things, hopefully developing new hobbies. Here is a list of things to do within your house to keep you occupied during your time inside and away from friends.
Binge movies and TV shows
Starting a new show is always a great way to keep yourself occupied when leaving the house is not an option. Shows with many seasons can keep you occupied for longer, while keeping you interested and wanting to continue to watch it. Having movie nights or watching a series of movies is another great way to stay busy. Some new shows I would recommend are "Too Hot To Handle" and "Outer Banks" on Netflix and the new seasons of "Love Island" and "Rick and Morty" on Hulu.
Read a book
Like watching a movie or TV show, this will draw you in and take up much time in the day. Reading could become a new hobby of yours, so whether it is a book for school or one of your choice, reading is a great way to pass time. A series of books I would recommend is the Program Series, written by Suzanne Young.
Cleaning
I am sure there is a mess in your room or somewhere around your house that you have put off cleaning it for a later date, but now is the perfect time to start to clean and get rid of unnecessary items that can cause clutter. Having a clean room can create such a difference in your mood.
Bake or cook
Practice new recipes or stick to old ones. Baking or cooking a meal will definitely keep you busy for the day, and the reward of the delicious food you cooked afterward will make it all worth it. Recently, I made Magnolia pudding, which was easy and tasted amazing. I really recommend making this if you are itching to make something, but not a very skilled cook/baker.
Game night
Your family can have a game night and bond over fun games. Game night should not just be limited to board games, but there are games like "Heads Up", "Psych!", and "PhotoRoulette" which are on the phone. There are also games like "What Do You Meme?" and "Cards Against Humanity" which always create a great laugh.
Art
There are endless possibilities to the art you can make. From a painting to a computer designed photo to makeup, creating art is a great way to express yourself. Practicing over this time will only make you better at whatever it is you do, and you will have a beautiful piece of artwork at the end of the day. A very popular and easy trend right now is tie dying or cutting shirts, because you already have the materials at home!
Exercising
Not only is exercising good for your physical health, but it is great for mental health, as well. Whether you are working out to see results, or just to stay active and healthy, so much progress can be made during quarantine if you set your mind to it. There are many great at home workout tutorials online, or you can go for a walk or run in your neighborhood, as the weather is becoming so beautiful. 
Zoom
Not just for school, but Zoom can be used to stay in contact with friends and family. It is a great way to talk to all of your friends at once, and maybe make the day a little less lonely. Sharing a laugh with friends or family will definitely ease the pain of staying inside all day!
Behind the Byline
Jennie Lathrop, Art Director
Jennie loves the beach, being tan, sleeping, and food. Her favorite type of food is Italian. She loves gnocchi. Her favorite shows are "Jersey Shore" and "Rick and Morty." Jennie wants to move to Italy when she is older. She loves dogs and babies.