Spring sports delay leaves athletes unhappy
"Lacrosse provided structure in my life and it also made me happy," senior lacrosse player Jack Wohlgemuth said. "It was a way for me and my friends to get together and do what we love. Everyone on the team, especially the senior class, has been talking about this season for months and this delay has really changed everyone's spirits."
The coronavirus has hit West Essex hard, putting a stop to all school related activities. As for our spring sport athletes, it feels as if their season is over before it has even started. 
The start of a season is one of the most crucial and exciting parts of the season. The team can start bonding and setting their mindset. Having that taken away by a pandemic that is altering every aspect of life has been frustrating to most players.
"The start of the season is very important and missing it is just devastating for everybody," Wohlgemuth said. "It is also when the team starts to break out and we can show the league what we are made of." 
The beginning of a new sports season is an important time for the whole team. The shift from teams being able to see each other every day to not seeing each other for weeks is a drastic change that can really take its toll on a team.
In an attempt to keep the season alive and the players in shape, some coaches have been offering workouts and different ways to practice at home. They communicate with their teams through different platforms and are trying to make the most of the less than ideal conditions.
"Our coaches have been so good and are posting workouts for us everyday," said junior track runner Ciara Farrell. "They have made a competition and put us all on teams where we can get points for going above and beyond to make it more fun."
Though the track team as well as the other sports teams cannot be face to face with one another, the coaches and players alike have been trying their best to keep things moving. They communicate back and forth most days and the athletes are doing their part to stay in shape and be prepared for whatever could be potentially left of their reason. 
Even the athletes who are not seniors feel sympathetic because of the close-knit nature of West Essex athletics. It is not junior lacrosse player Kylie O'Connor's last season, but she feels impacted by the delay and understands that the seniors are in a rough spot.
"I am definitely sad that our season has been affected like this especially since we barely got to play and this is our last season with our seniors," O'Connor said.
Though this delay has been upsetting to all players and coaches, seniors are taking this particularly hard because their final season of high school sports has been delayed and the future of the season still remains very uncertain. 
"This delay affects everyone but being a senior only makes the impact that much harder," Wohlgemuth said. "This will be the last time that I will be able to play high school lacrosse and the last time that I will be playing with the boys so it is very hard to take in."
Behind the Byline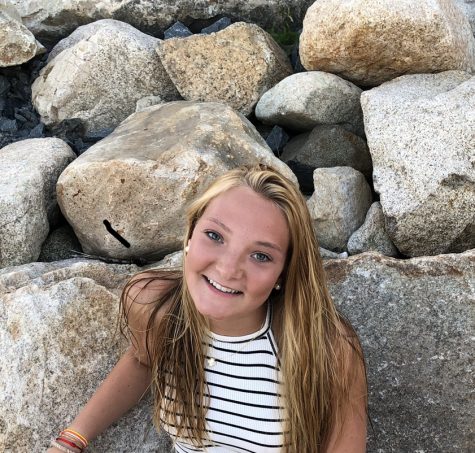 Sophie Kearney, Editor-in-Chief
Sophie is an EIC for the Wessex Wire. Sophie enjoys spending time with friends and family. She also plays soccer and lacrosse for the school and loves going to the beach. Sophie enjoys boating and watching sports.