Boys basketball wraps up successful 2020 season
The 2019-2020 boys basketball team has had the best start in their first 12 games since 2015. Currently, West Essex is in the middle of their division with a record of 14-9.
"The success we've had this season is a reflection of our hard work every day in practice," junior Daniel Brener said.
The chemistry of the team helps the players succeed. The team has the same goals and they all work very hard to accomplish them. Also, the coaches have done a great job throughout the season and as a result, the environment on the court and in the locker room has changed for the better.
Last season, the team was predominantly young, but this season, there are no freshmen on the team. The older players are more experienced and know what to expect on the court; they know what it takes to win.
"This year we are more successful than in the past because our team chemistry has increased," junior Jack Montalto said. "Many players on the team have stepped up when Coach Humes and Coach Walsh needed them to."
The Knights have had many notable highlights this season that have improved their morale as a team. Senior captain Henry Sanok elaborated on some of the season's defining moments.
"One of our highlights of the season was definitely our win at home against Glen Ridge," Sanok said. "Also, another highlight, especially for me, was my dunk on Senior Night."
There are five seniors on the team and their support and encouragement towards the underclassman have helped the team develop tremendously.
"The seniors have provided great leadership throughout the entirety of the year and showed the younger players on the team the effort and grit that we have to play with each time we step on the court," Montalto said.
During the games, the players contributed on both sides of the court. The team's defense has been successful in the season due to their hard work.
"We wanted to make a run in the state tournament as well as finishing the season at the top of our division," Brener said. 
Unfortunately, the team's state playoff hopes ended after a loss to the No. 1 seeded Sparta Spartans in the Group III, Section I tournament on March 2.
Behind the Byline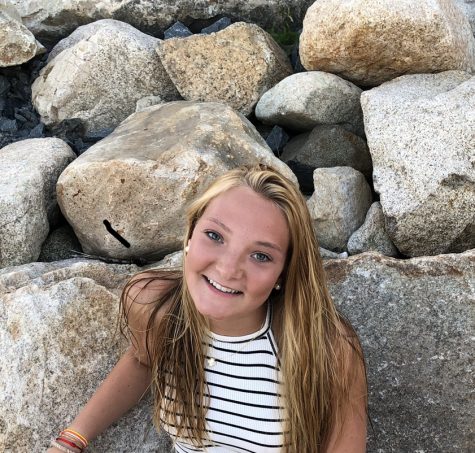 Sophie Kearney, Editor-in-Chief
Sophie is an EIC for the Wessex Wire. Sophie enjoys spending time with friends and family. She also plays soccer and lacrosse for the school and loves going to the beach. Sophie enjoys boating and watching sports.