OPINION: Astros scandal sets low bar for sportsmanship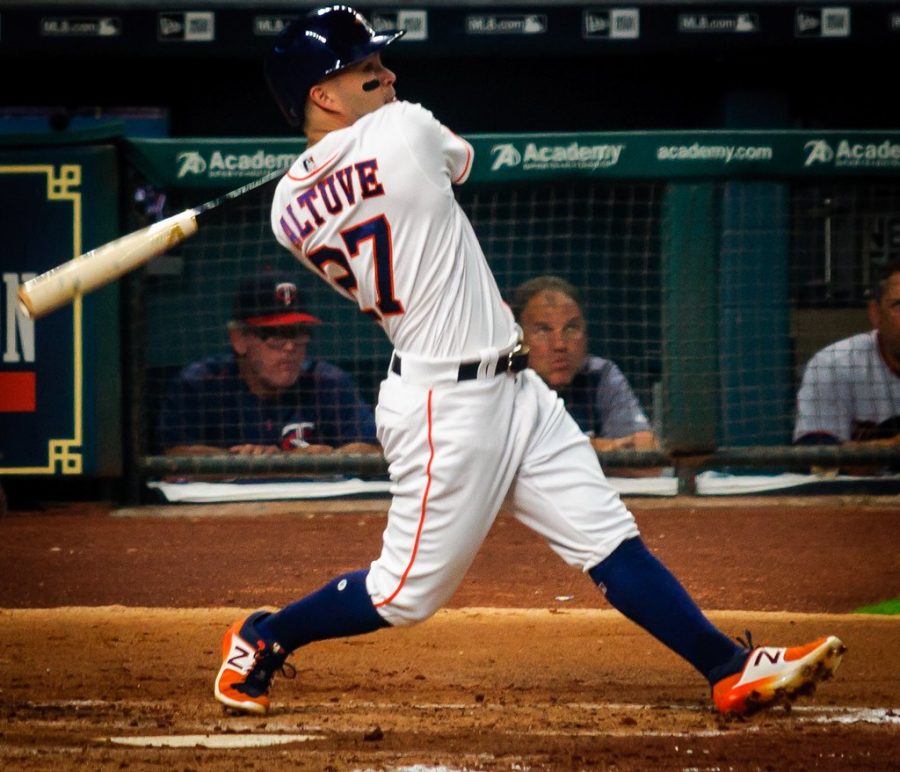 Sports are about so much more than the game. They set a precedent of values for fans, many of whom idolize professional athletes. Typically, these values teach fans that hard work and integrity contribute to success. Recent news of the Houston Astros cheating scheme has blurred the message of what it takes to win games, jeopardizing the wholesome tradition associated with baseball.
The Astros were found to have used an illegal technological system to steal signs throughout the 2017 regular season, 2017 postseason and early 2018 season. They positioned a camera in center field which team personnel watched, allowing them to then relay the signs to the hitter by hitting a garbage can. These signals helped the team win the 2017 World Series, demonstrating that cheaters can prosper. More devastatingly, this also proves that the honest teams, including the New York Yankees, which lost to them never had a chance.
Houston's penalties included the suspension of Manager A.J. Hinch and General Manager Jeff Luhnow, who were both then fired by the Astros. In addition, the team was fined a relatively insignificant five million dollars and will be forced to forfeit its first and second round draft picks for the next two years. Rob Manfred, the MLB commissioner, announced that the players involved in the scheme will not face any punishments because players were promised immunity during the investigation in exchange for their cooperation. The consequences should have been more severe and the MLB should take more action to ensure that other teams do not commit similar fraud in future seasons.
This scheme involved more than corruption with the team's management. Each player was aware and compliant that they were using illegal methods to help them win. This raises a difficult moral question; if these players spent their lives working up to playing at the professional level, then they found out that their team was cheating, could they have been expected to jeopardize their career for honesty?
As proven by the absence of any Astros speaking out against their team while this cheating occurred, pressure prevented these players from taking the high road. It is hard to expect them to do otherwise and it is unfair that the team put the athletes in that position to begin with. However, the athletes still hold a responsibility to uphold the sport's integrity; they should enforce the idea that hard work wins games and there is no place for cheating in baseball.
Behind the Byline
Danielle Schwartz, Editor-in-Chief


Danielle Schwartz is a senior at West Essex and an Editor-in-Chief for the Wessex Wire. She is also a captain of the tennis team and co-President of SADD. Danielle enjoys flipping through fashion magazines and hanging out with friends in her free time. She loves going to the movies, traveling and listening to music.