10 things about Vito 'White Magic' Mielnicki
By now you all know senior Vito "White Magic" Mielnicki. This past Saturday, Vito gained his fifth victory at the MGM Grand in Las Vegas, making his professional boxing record now 5-0 with 3 KOs. On Jan. 14, he did a press conference at the school and here are 10 things about Vito that you may not know: 
1. Vito's record was 147-24 during his amateur career.
2. Before each fight, Vito enters a zone. He blocks out all the other noise and zeros in on the sound of his trainers. The noise of the crowd fades and he is ready to do his job.
3. For each opponent he faces, Vito trains specifically to be prepared for what each opponent has to offer. In his next fight he will be fighting a southpaw, which is a left-handed fighter. Throughout his amateur career, he has fought over 60 southpaws however with this approaching fight, he has been working to perfect specific punches.
4. Vito hated boxing when he first started at was 7-years-old.
5. He managed school and boxing his whole life. When Vito's at school, he makes time for his work and is able to focus, but when he's boxing, he makes time for that.
6. Typical workouts usually include jump rope, treadmill, shadow box, heavy bag, pad work in the ring, speed bag, core and ab workout and finally stretching. 
7. Vito's favorite punch is the  jab; this quick, light punch is the most important and his key to being successful in fights.
8. Vito's walkout song varies but he usually walks out to a Meek Mill song.
9. Vito is the youngest boxer at 17-years-old to be approved to fight professionally in the state of New Jersey.
10. If Vito was not boxing, he would be playing football since it his first love in sports.
Behind the Byline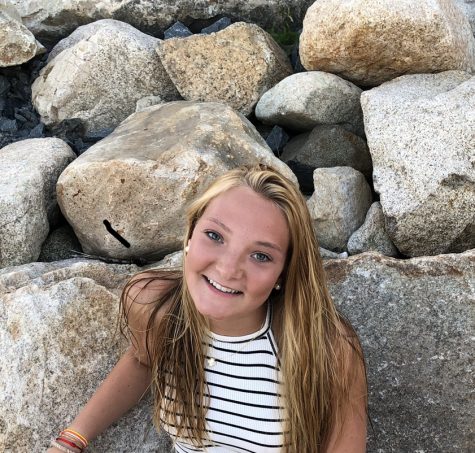 Sophie Kearney, Editor-in-Chief
Sophie is an EIC for the Wessex Wire. Sophie enjoys spending time with friends and family. She also plays soccer and lacrosse for the school and loves going to the beach. Sophie enjoys boating and watching sports.