Eli Manning retires after 16 seasons with the Giants
It's the end of an era in New York. On Friday, Jan. 24, Eli Manning formally announced his retirement from the NFL after 16 seasons with the Giants. Manning retires as one of the most decorated players in Giants history, with two Super Bowl rings, two Super Bowl MVPs and numerous records to his name. 
"It's upsetting to see him go," senior Michael Gemma said. "But it was time. I'm glad he got to play that last regular season game in Metlife." 
Over the course of the Ole Miss alum's 16 year career, Manning gained a reputation for his stoic and collected manner. In games where the pressure was on, he thrived, as shown in the Giants' comeback win in Super Bowl XLII against the then undefeated Patriots. 
"Undoubtedly, I would have made the fans, the media, even the front office more comfortable if I was a more 'rah-rah guy'," Manning said in his retirement speech on Jan. 24, "But that's not me." 
Manning wasn't the guy in the middle of the huddle firing everyone up before games. He was always off to the side, listening in and nodding his head. Manning would get fired up on a more internal scale, favoring fist bumps and high fives over more expressive forms. He was criticized for this but over the years, Eli's authenticity came to be a major component in Giants fans' affection for their quarterback. 
"Ultimately, I truly believed my teammates and the fans learned to appreciate that," Manning said in his retirement speech on Jan. 24, "They knew what they got was pure, unadulterated Eli." 
In the end, Manning retires as potentially the greatest QB to ever wear a Giants jersey. The future looks bright with Daniel Jones under center. However, for many fans, including myself, Eli will always be our quarterback.  
"Wellington Mara always said, "Once a Giant, Always a Giant." Manning said, "For me, it's 'Only a Giant.'" 
Behind the Byline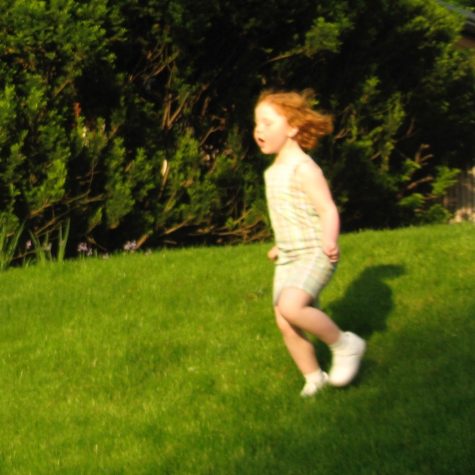 Ciara Morrissey, Senior Chief Sports Editor
Ciara Morrissey is a Sports Editor for the Wessex Wire. Ciara is a competitive Irish dancer and has been dancing for 10 years. She enjoys watching Youtube, being at the studio and listening to her favorite artists.