REVIEW: Are 'You' into this show? It's our new obsession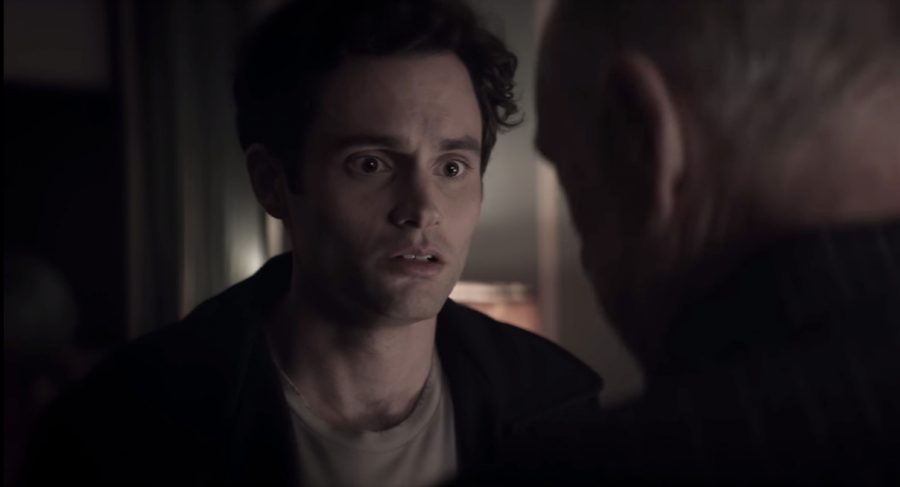 You may know him as Dan from "Gossip Girl," but actor Penn Badgley has taken on the role of complex stalker and serial killer, Joe Goldberg in the Netflix series "You." The series has taken the world by storm since it first came out on Netflix in 2018. At the end of 2019, the release of the second season excited fans everywhere. 
The first season documents Joe's obsession with the female lead, Beck, played by Elizabeth Lail. The roller coaster of a first season has audiences on the edge of their seat after each episode. The ending of the first season leaves many questions unanswered with the return of Joe's mysterious ex-girlfriend, Candace. 
Season two picks up in Los Angeles after Candace questions Joe upon her return. Joe sets himself up with a new identity in an entirely new city, a city which he hates. He figures it that no one will come looking for him there. He gets a new job where he meets the second season's female lead, Love Quinn, played by Victoria Pedretti. 
Pedretti's character is a complex young woman with a very dark past. Her wealthy family including her incredibly difficult twin brother, Forty Quinn, has caused her many issues with herself and her past relationships. 
As Joe settles into his new relationship with Love, he attempts to let go of the person he used to be and prove to himself that he is not a killer, but a good man deep down. The second season also dives a bit deeper into Joe's past and suggests a few reasons why he turned out the way he did. 
The ups and downs of Love's crazy lifestyle along with trying to escape his past, take the audience on a journey through a relationship filled with toxicity. The show also touches upon mental health issues. In the first season, although for the wrong reasons, Joe goes to see a therapist. He is trying to learn details about Beck's life through her therapist but viewers are given some insight into the many mental health disorders Joe most likely suffers from. 
Mental health triggers are discussed again in the second season. By showing details about Joe's childhood and the traumatic events that he endured, viewers can understand the triggers that led to the events of the two seasons. 
Behind the Byline
Candace Ortman, Arts & Culture Editor
Candace Ortman is a 2019-2020 Arts & Culture editor for the Wire. She loves sleeping late and eating pizza. Her favorite shows are "Entourage" and "Friday Night Lights." Fun fact: her favorite color is red.