Pivetta's classroom inspired by a childhood in Italy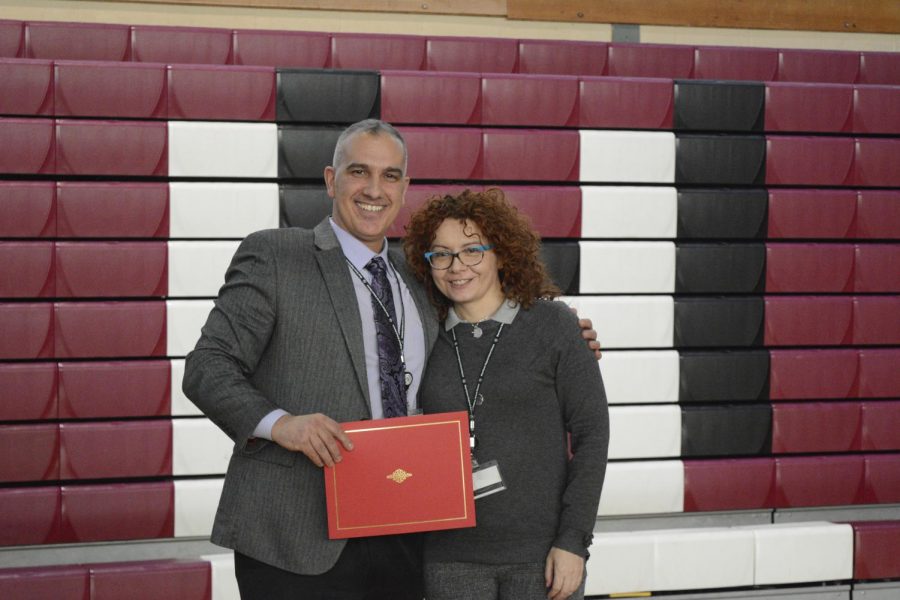 Buongiorno studenti! Every morning, Italian teacher Cristina Pivetta greets her students with a smile as they get their notebooks out for their 'fate addesso'. Pivetta was recently nominated for Teacher of the Year.  
Although Pivetta may seem a typical high school Italian teacher, she actually lived in Italy for her entire childhood and she described how different it was growing up there. 
"The school system in Italy is all academics and there really aren't any school sports there," Pivetta said. "For instance, it doesn't matter if you play basketball or football like in the US, in Italy you need to be a really good student." 
Pivetta first came to America to major in English at the University of California, Berkeley. She then made her way to New Jersey where she now teaches Italian at West Essex. Pivetta teaches Italian III and IV Honors, AP Italian, and Italian CPA, and she loves how the West Essex area and the school has a lot of Italian culture around it. 
"I like to see when a student speaks to me in Italian at school," Pivetta said. "The community surrounding West Essex has a lot of Italian roots and I feel like students know that learning Italian can help them in the future." 
Although Pivetta has only lived in America for a short while, her impact on the Italian classes at West Essex has been award-worthy. 
Behind the Byline
Garrett Kessler, Sports Editor
Garrett is a sports editor for the Wessex Wire. He spends about 99 percent of his time playing, thinking about or consuming golf. 0.5% of his life is spent at Chick-fil-a, Mcdonald's, or Popeyes, and the last 0.5% is playing candy crush on his phone. Fun Fact: Garrett plans on graduating from college and going to Vegas to count cards.