School psychologist's continuous hard work pays off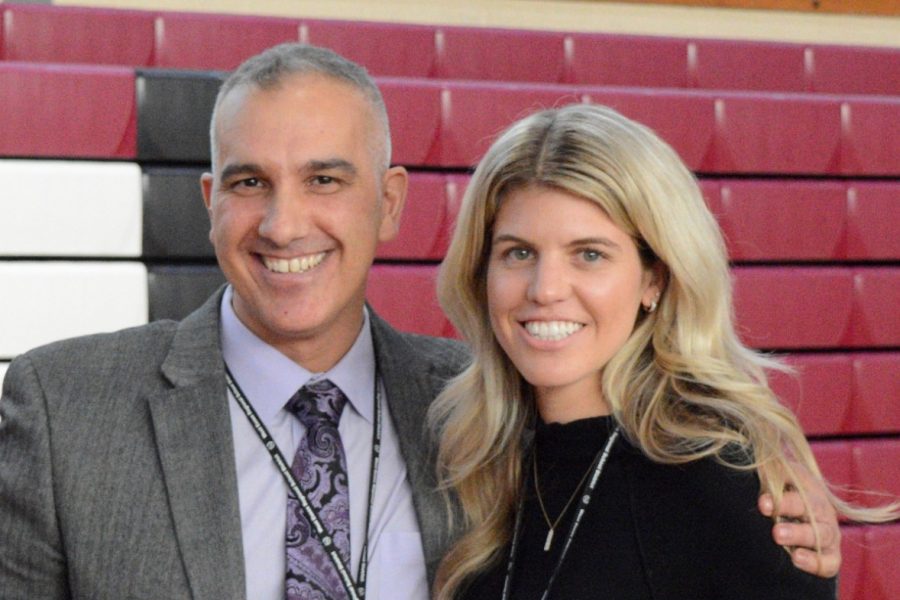 School psychologist Deanna Lamanna has been recognized as West Essex's Education Services Professional of the Year, an annual award to recognize exceptional work for faculty outside of the classroom.
Having the role as psychologist, Lamanna's work entails many components including managing approximately 50 students, including their individualized educational plans (IEP), counseling, crisis solving and social skills groups. Lamanna is honored to have earned this award and believes the true meaning of her work comes from the success she sees from her students.
"When my students succeed, that is the most rewarding part [of my job]," Lamanna said. "Sometimes I'm working with students who are really struggling, but when there is that small success, that is very rewarding." 
Another aspect of earning this award are nominations from her colleagues, and to Lamanna, that really means a lot. Knowing that she has so much support and creating an impact makes Lamanna want to continue and improve her work.
"It's huge for me, seeing that other people are recognizing that I am making a difference," Lamanna said. "It's reassuring for me that I am doing something positive here." 
As she works with different students, Lamanna admits that she does not see the rewards and successes with each student on a daily basis, and finds her recognition worthwhile. However, Lamanna understands the differences within her work and how every student requires a unique approach from her to solving their helping them out and solving problems.  
"I wouldn't say I see those successes every day, and I think that is what's challenging about this position," Lamanna said. "Every case, every student and every need is different. There's really no one solution to one student's problem or needs." 
Lamanna loves working at West Essex and the support she receives from her fellow colleagues is one of her favorite parts. When it comes to her students, their success is a motivating factor to further push herself and students. In fact, she likes to touch base with students after they graduate to check on how they're doing post-West Essex. 
"They're definitely the best part," Lamanna said. "I think when you see the students' success, it makes your job all worth it."
Behind the Byline
Chris Rysz, Opinion Editor
Besides chilling out with his boy Garrett Kessler in journalism every three out of four days, Chris Rysz is an opinion editor for the Wessex Wire. Chris' favorite baseball team is the Yankees, and his favorite player is Aaron Judge.  Fun Fact: Chris is ADDICTED to collecting baseball cards.