Users are saying goodbye to showing off Insta likes
Both guys and girls express their different opinions on the new Instagram policy that will remove likes.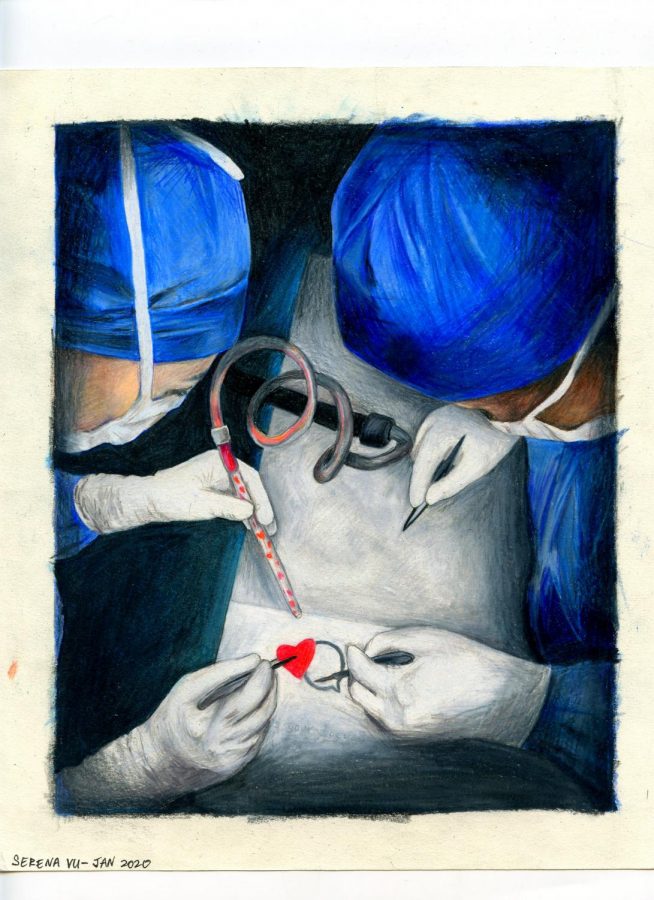 By Gia Arrowood, Features Editor, Social Media and Advertising Editor
January 20, 2020
The feeling most of us got when our 2010 Instagram selfie with our friends, overloaded with the Valencia filter, hit 11 likes to show our followers a number, instead of individual names, was indescribable. Now, in 2019, Instagram is no longer just a way to communicate or stay in touch with friends or family; it is more so a competition between users.
It is well known that social media, especially apps that display the amount of likes and followers you have, can affect mental health. With this in mind, Instagram creators decided to hide the number of likes on posts from followers.
According to NewsWeek, Instagram CEO Adam Mosseri announced on Nov. 8 that Instagram would be hiding likes from users' feeds. Mosseri issued a trial run for this new design. Instagram has yet to remove likes from all users feeds, since the trial is still in process. The person responsible for the post will still be able to see who and how many people like it. Mosseri said this idea was driven by the hopes of creating a less competitive culture on the app.
People are so desperate to get as many likes as they can on Instagram, that they will go to extreme lengths. For example, people will spend money to buy likes and followers from different apps, such as "InstaFollowers" and "Magic Likes for Instagram," which boosts users likes and follower counts, just to be satisfied with the number of likes on their posts.
Instagram's idea of a very competitive culture can be seen in the responses to this change by high school students. Students at West Essex are divided about Instagram's new policy.
"I don't want people to see what I'm doing, I just wanna get likes," sophomore Michael Drago said."There is no point to posting a picture anymore."
"It's stupid because that's the whole point of having Instagram. getting a certain amount of likes," Drago said.
There is an apparent difference in opinions between the genders. While boys seem to not like Instagram's change, girls seem to value it.
"I like it; it's OK because it's like other apps such as VSCO now," junior Nicole Simonetti said. "Nobody has to worry about how many likes they get."
"I can see how it does help, because everyone is so worried about their likes," senior Lucia Campiglia said. "It makes sense that it can affect you mentally, so I think this change can help."
While there were many strong opinions on the change, there also turned out to be a lot of people onboard with Instagram's mental health movement. Some believe this will be a successful way to rid of the competitive culture
"People are obsessed with the amount of likes they get," Junior John Barbaro said. "I think Instagram removing this can help with mental health."
Although there are mixed opinions on the idea of Instagram removing likes from users feeds for mental health, many agreed this could be a successful way to help users become less obsessed with the idea that number of likes define a person.
Behind the Byline
Gia Arrowood, Features Editor & Social Media Editor
Gia Arrowood is a Social Media and Advertisement Editor, as well as a Features Editor for the 2019-2020 Wessex Wire. In her free time she likes hanging out with her friends, shopping, and binge watching "Gossip Girl" on Netflix.