OPINION: Top 5 chicken sandwiches in our area
Sports editor Garrett Kessler puts his money where his mouth is to put five fast-food chicken sandwiches to the test.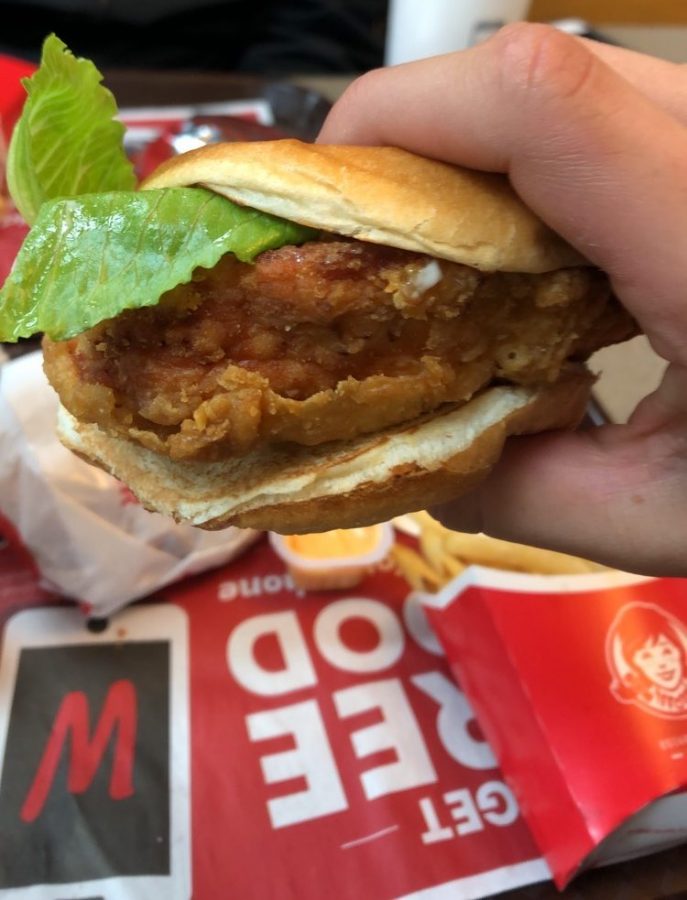 McDonald's: Buttermilk Crispy Chicken Sandwich
4.5/10
The reason that this sandwich had such a low score was because it is simply not very good. The chicken tasted okay and had a good amount of breading. However, the bun would shift on me after every bite because there might have been an entire bottle of mayonnaise on it. To be honest, McDonald's should really just stick to what they do best: making cheap and delicious burgers. 
Shake Shack: Chick'n Shack 
8.8 /10
This sandwich was so good I just can't stop thinking about it. It makes other chicken sandwiches jealous that they are not this good. The bun was a potato roll (the best roll in the world). The chicken was perfectly cooked and juicier than anything with a great crunch. There was a nice amount of pickles but the real star was this herb mayo. This sauce made me believe in angels, no joke. 
Popeye's: Chicken Sandwich
8.5/10
This sandwich is just really good I can't put it any other way. The chicken was extremely juicy and my friend could hear the crunch from the breading across the table (major thumbs up for crunch). The bun was soft and didn't shift on me at all, not to mention it also had butter which was awesome cause everything is better with butter. There was a nice, thin layer of mayo and there were pickles which are a bonus. All in all, this sandwich was a near-perfect balance of all of its ingredients and I would highly recommend it. 
Chick-Fil-A: Chicken Sandwich
9.0/10
Oh…My…Gosh. I had never been to Chick-Fil-A before this and I thought it was just amazing. The bun was buttered which I always want on my sandwiches now. The chicken was crispy and juicy and the pickles were a perfect size. There is a reason why the line at this place is always out of the door. The service was by far the best out of any of the places as well.  
Wendy's: Homestyle Chicken Sandwich
7.5/10
There wasn't really anything wrong with this sandwich it just wasn't as good as some others. The chicken was really juicy and crispy, and the bun was soft with not too much shifting after each bite. This sandwich had lettuce which added a nice crunch. My only real complaint was the lack of a sauce because there was only a whisper of mayo which didn't add much. In my opinion, Wendy's chicken sandwich gets a 7.5 because it was good, but just not as good as others.