'Frozen 2′ freezes viewers' eyes with new animation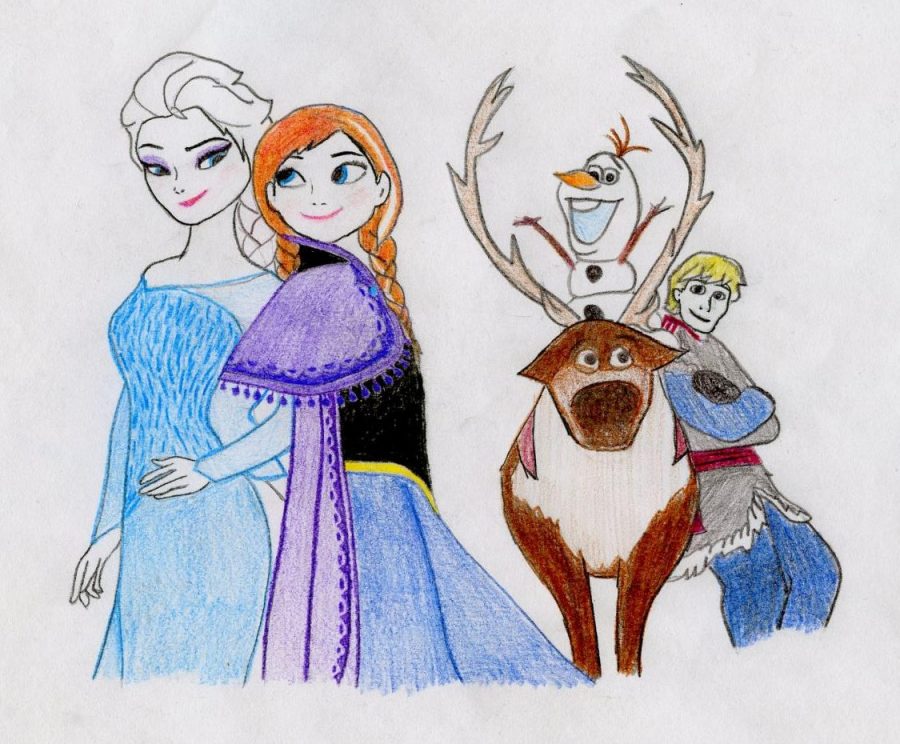 Elsa, Anna, Kristoff, Olaf and Sven set out on a crazy journey straight into the box office. "Frozen 2" became the sixth Disney film to make $1 billion at the global box office in 2019. The animated adventure flick about the ice queen Elsa and her beloved sidekicks has taken home $1.03 billion worldwide. The animated chracters have taken kids and adults on a wild storm.
When the newly-crowned ice queen accidentally uses her power to turn things into ice to curse her home in infinite winter, her sister, a mountain man, his playful reindeer and a snowman go to an enchanted forest to change the weather condition and save their town of Arendelle.
The four characters set out to find the origin of Elsa's powers in order to save their kingdom. The animation on this film was one like no other director or movie production has used before. Fans have said that directors Chris Buck and Jennifer Lee have changed the animation game for good.
"I love the first movie, but I thought that the second one was even better," freshman Juliet Isreal said. "The animation is a complete game changer for any other competeing movies. The directors of this movie must be very proud of how everyting turned out."
"Frozen 2" won the domestic box office in each of its first three weekends in theaters following the Nov. 22 release. There's plenty of evidence on all social media platforms that "Frozen 2" is just as good as if not better than, the original. There are also rumors tracing about a "Frozen 3", but those are just rumors. "Frozen 2" has made a big box office splash over the Thanksgiving holiday and made a remarkable journey into the big leagues.
Behind the Byline
Giuliana Calix, Arts & Culture Editor
Giuliana Calix is the 2019-2020 Arts & Culture editor for The Wessex Wire. She is a competitive dancer and when she is not dancing she is either on her phone, eating, or in the shower. She is a 4 foot 11 inch girl who loves sushi and has an obsession with slime videos.