What to know when there's snow
After the first snow of the year on Monday, Dec. 2, students were left wondering who decides when there will be a snow day? Superintendent Damion Macioci uses a variety of factors to determine what will happen to the district in terms of openings and closings.
Weather forecast
Prior to any predicted snowstorm, Macioci typically watches multiple different weather stations in order to gather the exact forecast. "We rely heavily on the forecast; the process is ongoing and begins several prior to a potential event and continues throughout," Macioci said. He makes it a point to stay updated on the storm's progression as it continues.
Communication with surrounding areas
Macioci stays in contact with neighboring school districts, public safety officials and the district's building and grounds staff to make the best choice for the district and ensure all students will stay safe. "The communication is ongoing beginning several hours prior to potential storms and throughout the event," Macioci said.
Keep families aware
Another factor of snow day decisions is alerting families of any closures or delays. Macioci said he believes earlier decisions are better because families have more time to plan their days. If a decision is made to close or delay school due to the weather conditions the prior evening, a notification will typically be sent out between 6 to 8 p.m., but if it is made the morning of, families will be alerted at around 5:30 am.
Behind the Byline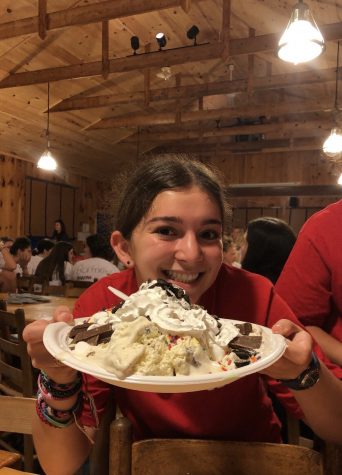 Josie Berger, Editor-in-Chief
Josie Berger is a senior at West Essex and is one of the Editors in Chief of the Wessex Wire. She participates in cross country in the fall and is in many other clubs at school. Over the summer, she was a counselor at her sleep away camp. A fun fact about Josie is her favorite food is chocolate.