Rap world shocked at Juice WRLD's sudden death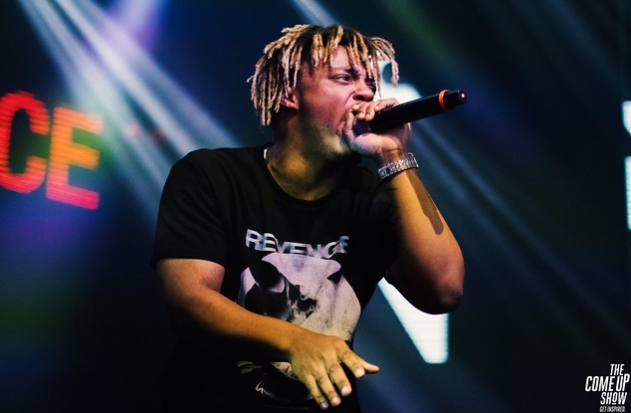 Rapper Juice WRLD died after suffering convulsions and going into cardiac arrest from a seizure Dec. 8 at Midway Airport in Chicago, according to reporting from the Chicago Tribune.
The 21-year-old rapper, whose real name is Jarad Higgins, was given two doses of Narcan, a drug given to patients after an opioid overdose, according to the Tribune. As the information of the autopsy has not yet been revealed to the public, there is still no definite information on the cause of the seizure, or what drugs were taken on the plane.
Sources quoted in the information said Juice WRLD took a private jet from LAX and reportedly had bags of weed, bottles of codeine cough syrup and firearms and ammunition with him. As his luggage was searched, he started to seize. Juice WRLD's girlfriend was asked at the scene if he had taken any drugs, to which she replied he had taken Percocet.
Fans, family and friends have been mourning the loss of the 21-year-old rapper since the news of his death. Juice WRLD's mother, Carmella Wallace, has opened up about the dangers of his drug addiction, as she thinks it might help others struggling. She told TMZ that his rapping about drug addiction was not to glorify drugs, but to help others understand they are not alone.
"We loved Jarad with all of our hearts and cannot believe our time with him has been cut short," Wallace said. "As he often addressed in his music and to his fans, Jarad battled with prescription drug dependency."
Juice WRLD cared deeply about his fans, and went into the music industry to inspire others and spread positive messages through music. In an interview before he died, he expressed his love for music.
"Music is such a beautiful thing," Juice WRLD said in an earlier interview for the Beat of My City concert series. "Like, I love myself as far as the way I make music, the way God made me, the way God wired me to do the things I do."
Behind the Byline
Jennie Lathrop, Art Director
Jennie loves the beach, being tan, sleeping, and food. Her favorite type of food is Italian. She loves pasta. Her favorite shows are "Jersey Shore" and "Rick and Morty." Jennie wants to move to Italy when she is older. She loves dogs and babies.